TV chef James Martin's response to 'awful' burger is brilliant
5 April 2018, 16:10 | Updated: 10 March 2020, 09:43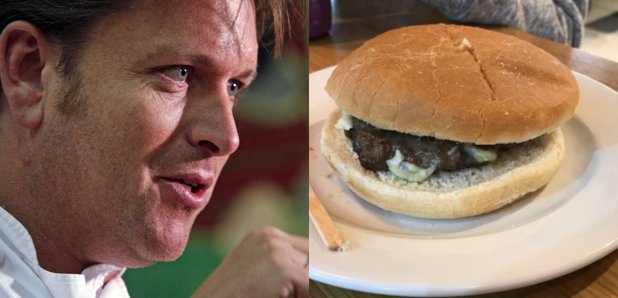 James Martin has been praised for his reaction to a "truly awful" burger.
The TV chef and former Saturday Kitchen host said he would investigate "personally" after TV host Ewen Cameron shared an image of the unappealing dish with on Twitter.
Cameron said he was "gobsmacked" by the £9.50 cheeseburger his wife purchased at Glasgow Airport.
Dear @jamesmartinchef I'm not one for complaining but I feel you need to see what your name is attached to @AirportGlasgow

This is your cheeseburger at your restaurant & priced at £9:50 !

I'm guessing you'll be annoyed as you're a man who prides himself on his food. pic.twitter.com/jTsjOJvHzH

— Ewen Cameron (@EwenDCameron) April 1, 2018
He tweeted the image to the chef to show him what was being handed out in his name.
James Martin later replied by saying: "Firstly can I apologise and I can assure you I will deal with it personally."
Cameron later told BBC Scotland that they also had a private message conversation, saying: "Fair play, he is going to deal with it and I have got no doubt he will fix whatever issues there are at Glasgow."
Explaining what happened, he said: "When we went in I noticed the price of the burgers was £9.50 plus and you were not getting chips with that or onion rings or a side salad - just a burger on its own.
"I said to my wife 'I'm not spending £10 on a burger'."
Hi Ewen I have just been made aware of this as I was working. Firstly can I apologise and I can assure you I will deal with it personally. Can I ask what time this was today and did you speak to a member of the team about this at the time. I apologise once again please DM me

— James Martin (@jamesmartinchef) April 1, 2018
While Ewen went to WH Smith for a "meal deal", his wife ordered a burger. "When I got back 10 to 15 minutes later my wife was sat looking at the burger," he said.
While his wife asked staff not to put lettuce on the burger, he was still disappointed by the overall meal.
"What they served was the flattest of burgers, which was burnt round the edges, a huge roll that was quite stale and not fresh, with some cheese and onions in the middle.
"It was just poor quality. For £9.50 I was absolutely gobsmacked."
Martin later told the Press Association: "I genuinely care, I've got three people flying up to Glasgow who are in there now trying to resolve this.
"I don't know what the issue is at the moment, and the guy didn't complain at the time, so all of a sudden it gets posted on social media and the first time I see it is when it's all over social media.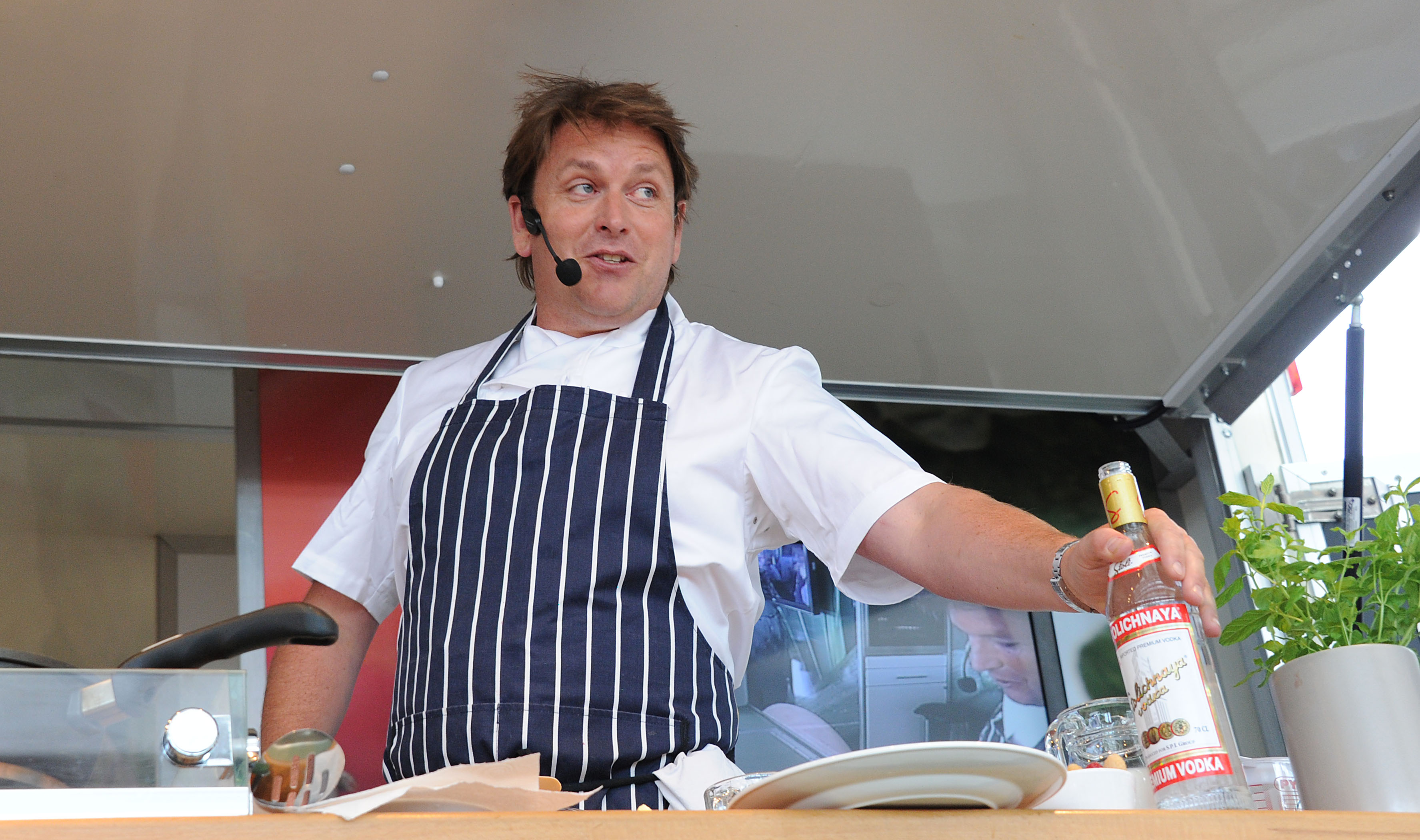 "I'm doing my best, I've offered a refund… I really give a s**t about my job. I've been in catering all my life and the customer is my number one.
"I get upset when people say I don't care. I went into the kitchen at six years old with a chef's jacket and a dream – that's what infuriates me, I really do care."
Burgergate continues...