Children's author says John Lewis ripped off his story with Moz the Monster
17 November 2017, 12:02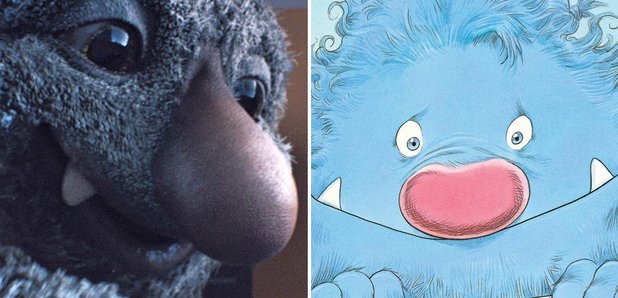 John Lewis has been accused of copying a 1980s children's book in its later Christmas advert 'Moz the Monster'.
Former Children's Laureate Chris Riddell has said that the department store chain were "helping themselves" to his 1986 book Mr Underbed.
Both stories feature a young boy who finds a giant cuddly monster under the bed, and they both have similar facial features.
However, John Lewis reacted by saying that "the main thrust" of its own story was "utterly different to Chris Riddell's".
They said: "The story of a big hairy monster under the bed which keeps a child from sleeping is a universal tale which has been told many times over many years.
"Ours is a Christmas story of friendship and fun between Joe and Moz the Monster, in which Joe receives a night light which helps him get a good night's sleep."
Judge for yourself:
John Lewis helps themselves to my picture book. https://t.co/mrVHmalTwh

— chris riddell (@chrisriddell50) November 16, 2017
Writing on his Tumblr blog this week, Riddell said it was "very generous of John Lewis to devote their Christmas advertising campaign to my 1986 picture book... in this age of shrinking publicity budgets".
This was followed by a Twitter video, in which he compared scenes from the advert with illustrations from his book.
Riddell was the ninth Children's Laureate, and held the position post between 2015 and 2017. He also wrote the award-winning Goth Girl novels, and is a three-time winner of the Kate Greenaway Medal for illustration.
Watch the John Lewis ad below: