John McCririck: Horse racing pundit has died, aged 79
5 July 2019, 12:18 | Updated: 5 July 2019, 12:21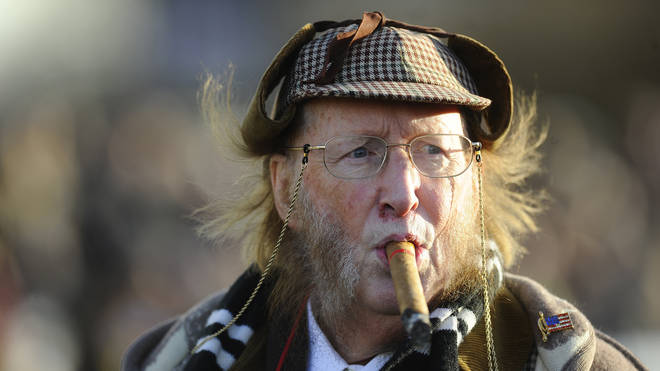 Legendary racing pundit John McCririck has passed away at the age of 79.
The broadcaster was perhaps the most famous persoan when it came to British horse racing coverage.
He died at a London hospital on Friday (July 5).
McCririck was famous for his brash and eccentric presenting style, and was hardly ever seen without his deerstalker hat and side whiskers.
He also appeared on various reality TV shows such as Celebrity Big Brother, Celebrity Wife Swap and Celebrity Coach Trip.
He is survived by his wife Jenny.
McCririck's family said he had fallen ill in recent months, but had continued to appear on various TV and radio shows.
He previously worked as a bookmaker and later an award-wining journalist, but he found fame as the betting specialist on Channel 4 Racing from the mid-1980s onwards.
He was also known for his controversial views, including what was considered a sexist attitude towards women - particularly his wife Jenny aka 'The Booby'.
McCririck was dropped by Channel 4 in 2012.