Johnny Vegas emotionally reflects on lockdown and mourning his mum: "It's been a cathartic experience"
5 June 2020, 08:00 | Updated: 5 June 2020, 08:01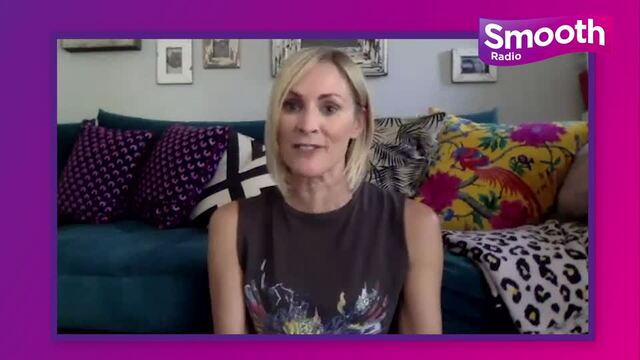 Virtual Coffee Break: Johnny Vegas opens up on what lockdown has meant for him
In a moving interview, Johnny Vegas opened up to Smooth's Jenni Falconer about how he has dealt with lockdown during the coronavirus pandemic, which began just months after losing his mother Patricia.
In Smooth's latest Virtual Coffee Break, Jenni caught up with popular comedian Johnny Vegas about taking time to stop and appreciate the positives that have arisen during lockdown, and his involvement in NHS charity projects.
Watch the full interview above.
Johnny said: "You know? It's an interesting time. I think there's going to be a psychological fallout from it, without being too deep, explaining to children… and the different age gaps of children going, 'It's good to get a day off school, isn't it, because it's snowing?'
"Months in, they're missing their friends. They are desperately missing the lifestyle that they might quite often have been more. It's strange times, I think is the only phrase. It's been strange times for all of us, and hard times.
"Parts of it I'm grateful for, parts of it I'm gutted for. There are people who have gone through stuff that I can't even begin to imagine. But I think I'm OK. And in a way, I think I'm better for the time we've had."
Johnny - who has been praised by many for delivering food and supplies to vulnerable people at home during lockdown - explained that lockdown has allowed him the time to mourn the loss of his mother in November.
With a kind of deep regret that I'm still incapable of processing, I have to confirm that Ma Vegas, Patricia, passed away last Sunday, peacefully in her sleep. To say she was a bit of a character would be too huge an underestimation. As a Mum I dare to argue I had the best x pic.twitter.com/YuXiaHsm9p

— Johnny Vegas (@JohnnyVegasReal) November 19, 2019
"I'll tell you what's been great, though. The one thing that's been really good – is that I have a room that basically contains my life. And because I'm in London with my son or I'm away at work… Because he came, and we self-isolated up here – my life for the last 10 or 15 years has been in boxes.
"I've gotten out old photographs, and I've been framing them, and I've been putting them up around the house. Again, it's been a really cathartic experience – mourning. I lost my mum before Christmas.
"You can put up a photo, and you can walk past it and smile. It's been— like I say, I feel guilty. It's been really helpful for that. The house has started to look lived-in, rather than a poorly furnished show home.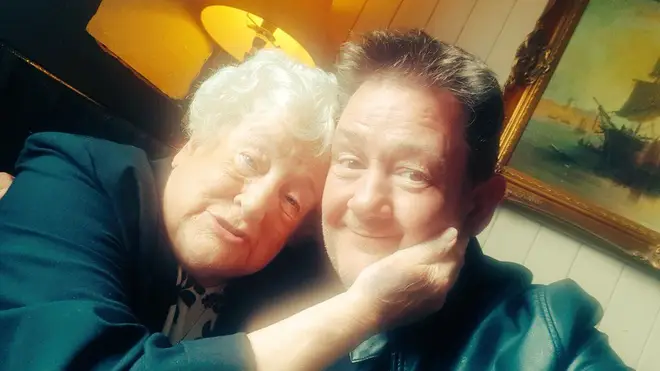 "It's a weird one, isn't it? Because you don't want to bang on about it. But it was a big thing. We were very close.
"It's a really important day when you walk past that picture, and you actually look at it. Because I was walking past pictures that I wouldn't look at, and I think I was angry."
Johnny was speaking to promote a new children's book which he has leant his voice and likeness to - Hope the Rainbow Fairy - which will raise money for NHS Charities Together.
Of the book, Johnny added: "It was a lovely way of going, 'What we're doing, we're doing for the right reasons. And we will come through it'.
"And just giving them, I suppose, a reference point. And obviously money is going towards NHS Charities, which is great."