Comedy legend June Whitfield has died, aged 93
29 December 2018, 21:00 | Updated: 29 December 2018, 21:36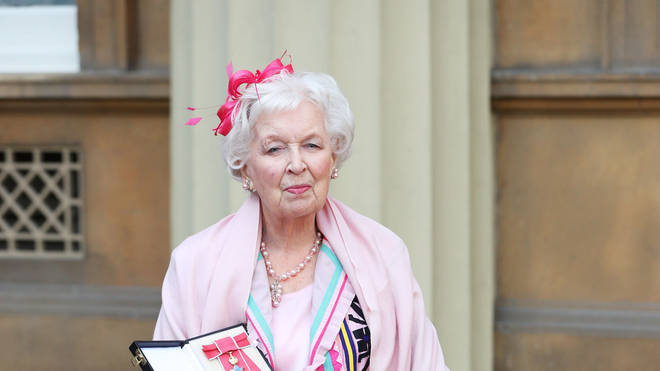 Dame June Whitfield has passed away at the age of 93.
The actress was best known for her comic roles in sitcoms Terry and June and Absolutely Fabulous.
She appeared in hundreds of films, radio and TV shows for six decades, including the Carry On films, Hancock's Half Hour, and even a cameo in Friends.
A few years ago, she also appeared in EastEnders as Sister Ruth.
Aged 92, she was appointed a dame at Buckingham Palace.
Her agent confirmed that she died peacefully on Friday night (December 28).
Whitfield's big break came as a lead role in the radio comedy Take It From Here in 1953. In 1966, she played the leading role in the TV sitcom Beggar My Neighbour.
In 1968, Whitfield and Terry Scott started their long TV partnership, including roles as husband and wife in Happy Ever After (1974–78) and Terry and June (1979–87).
From 1992, she appeared in Jennifer Saunders's sitcom Absolutely Fabulous, playing Edina Monsoon's mother. She also appeared in Last of the Summer Wine, and had a recurring role in The Green Green Grass. She also played Agatha Christie's Miss Marple on the radio from 1993 to 2001.