Elton John offers support to Kate Garraway amid husband Derek Draper's health battle
8 July 2020, 10:57 | Updated: 8 July 2020, 11:44
Kate told Piers Morgan and Susanna Reid how the 'Rocketman' legend reached out to offer his support, in an interview on Good Morning Britain this morning.
Kate Garraway has been overwhelmed by the amount of support she's received during husband Derek Draper's health battle, both online and from friends and colleagues.
Speaking to colleagues Piers Morgan and Susanna Reid on Good Morning Britain this morning, she revealed how one celebrity, who got in touch through a mutual friend, was the biggest surprise.
"Elton John contacted me. He got in touch, he said, 'Hi Kate, It's Elton'. I was like, 'Elton…'," Kate said.
"He was like, 'What can I do to help?' He said, 'I'm on board'. He's incredible. I put the phone down, and I'm like, 'That was Elton John…' I said, 'I think he's going to help!'" 
The Smooth Radio presenter was almost brought to tears in the interview as she spoke about her husband's ongoing health battle.
Earlier this week, Kate had said her husband had emerged from his three-month coma and had opened his eyes.
She explained to her GMB colleagues that Derek is currently in "a minimum state of consciousness".
"Wonderfully his eyes are opening, but we have no real knowledge of what he can see and feel and hear."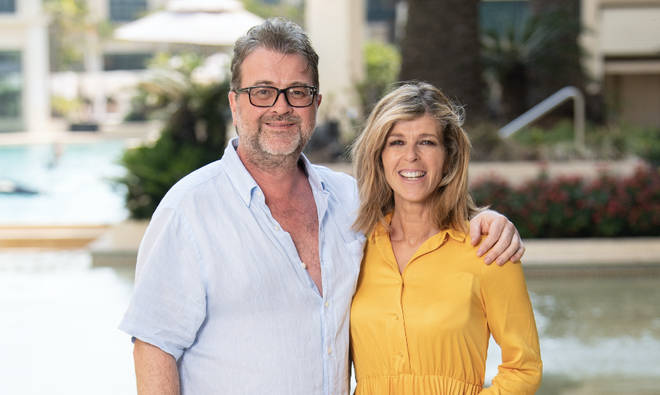 Kate continued: "It's very, very difficult. Of course there's fantastic hope that he's still alive. The doctors do keep saying he is – it is a miracle that he's still alive."
She told Piers and Susanna how a doctor who has treated Derek had said he is "as sick as anyone I've ever seen in 35 years of medicine".
Derek was diagnosed with coronavirus in March and put into an induced coma shortly afterwards. He has since emerged from the coma, but remains in hospital in intensive care.
"Six times they said he's not going to make it," Kate said. "He's been very, very sick. The problem is, is that it's a new disease which nobody knows, so there's no data.
"His lungs are starting to recover a little bit, his kidneys are doing better, his liver is doing better. They don't know how much better he can get. There is just nothing he can compare it with."
It's now been 100 days since Derek was taken ill.
"The doctors are saying to me now, 'You've got to get on, you've got to get on with life'," Kate continued.
"For Darcey and Billy effectively right now, they've lost their dad, they haven't, he's there.. he's not a presence as he should be in their lives."
She added: "He's absolutely fighting… he has an absolute will and if it's about will to get back to see Darcey and Billy and me… I've been visualising sitting here with him. There'd be footage of him coming out of hospital."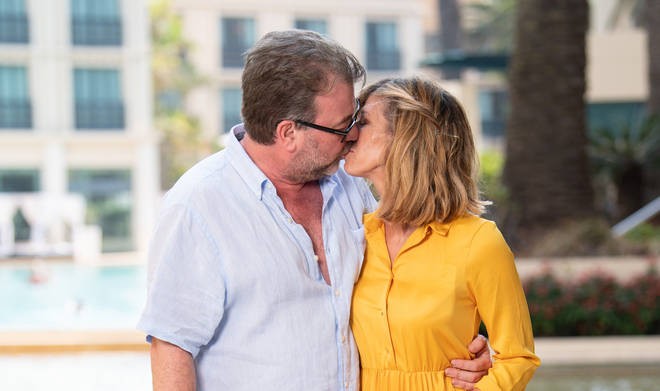 In the interview Kate also announced she is returning to work, telling colleagues Piers and Susanna: "As soon as I walked in I thought, 'I'm going to cry now'.
"It's lovely to be back, it's like coming out of a little bubble of sadness. It's so strange to still be in this situation."
Everyone at Smooth is thinking of Derek, Kate, Darcey and Billy, and continue to wish for Derek's recovery.