Legendary comic Ken Dodd dies, aged 90
12 March 2018, 07:35 | Updated: 12 March 2018, 13:02
The Liverpudlian hero of stand-up comedy has passed away, just days after marrying his partner of 40 years.
Sir Ken Dodd had been admitted to hospital in previous weeks for a chest infection, but was released to be at home, and on Friday married his long-term partner Anne Jones, who he had been with for 40 years.

He died in the house in which he was born, it was announced earlier on Monday.

Often seen on stage with wiry hair and wielding feather dusters, Dodd was famous for his unusually lengthy performances, which regularly stretched on for many hours.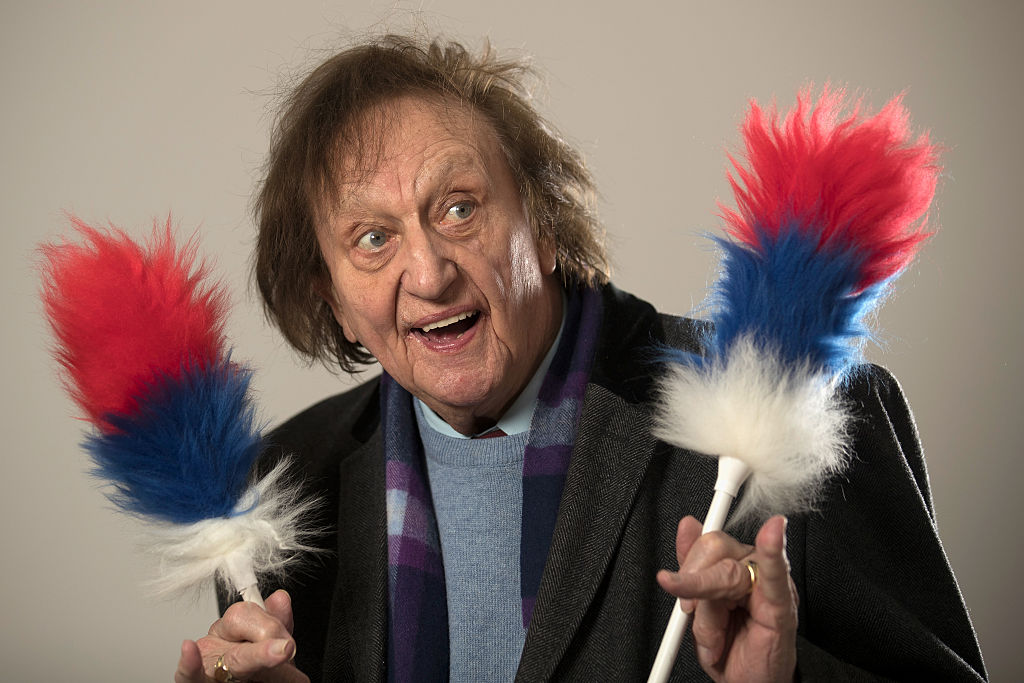 In 2017, Dodd received a knighthood.

Tributes from the world of showbiz have begun to emerge on social media:
Comedy flowed through him like water. RIP Sir Ken Dodd. pic.twitter.com/v0FjVJVe1n

— David Walliams (@davidwalliams) March 12, 2018
Ah, Ken Dodd has died. So happy I got to meet him once, and more importantly, saw him do one of his incredible 5 hour shows. He was an education to watch and, afterwards, at 1.30 am, he had beers with me in the dressing room and talked showbiz. A privilege, and a loss. RIP.

— Dara Ó Briain (@daraobriain) March 12, 2018
He had a genius for laughter. And spread happiness wherever he went. The human tickling stick is gone and it's a sadder world. RIP Ken Dodd. https://t.co/yGBt8ArIqv

— Gyles Brandreth (@GylesB1) March 12, 2018
Ken Dodd.I loved him from when I was a kid. I won 1st prize in Prestatyn Carnival 1965 dressed as a Diddy Man #Proud, outfit made from an old bike tyre and a sheet. Doddy always made me cry laughing (he came on my This is Your Life show #IFeltHonoured). RIP Doddy ..you were loved https://t.co/7THZ54i2RQ

— Carol Vorderman (@carolvorders) March 12, 2018
Remembering Ken Dodd performing at @crucibletheatre. We had to order taxis home for all the staff; his set finished after midnight (and nobody wanted a second less). May we all fill 90 years so well

— Samuel West (@exitthelemming) March 12, 2018
Dodd also enjoyed a successful singing career, with his version of 'Tears' being the third highest-selling single of the 1960s in the UK.
Watch Ken and The Beatles having a giggle below: