Watch Kim Woodburn storm off set in huge row with Coleen Nolan on Loose Women - video
29 August 2018, 13:42 | Updated: 29 August 2018, 14:19
Well, that escalated quickly.
Two years having passed since Kim Woodburn causes constant drama in the Celebrity Big Brother house with her various outbursts, and she was at it again today on Loose Women (August 29).
She reunited with her nemesis Coleen Nolan on the daytime ITV show, and let's just say it didn't go all that well.
Kim stormed off the set, calling Coleen "trash". She added: "You wanted me here what have you go to say? I didn't ask to be here, folks."
She also turned on Linda Robson, calling the Birds of a Feather star a "phoney".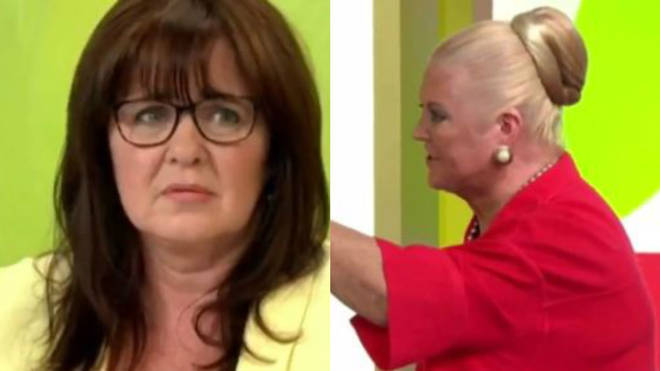 "I came here three weeks after CBB you're another one, putting a phoney act on," Kim snapped. "Don't believe all this," she told the audience. "All this demure. I didn't want to come here because I knew you'd sit here."
Kim eventually got up and left the studio, but not before shouting "trash" once more.
While Coleen went on to win Celebrity Big Brother that series, Kim later labelled the singer a "two-faced maggot".
We're going to need a lie down in a dark room after all that.