Kirstie Allsopp defends flying business class, while her kids fly economy
4 June 2018, 16:09 | Updated: 12 June 2018, 16:27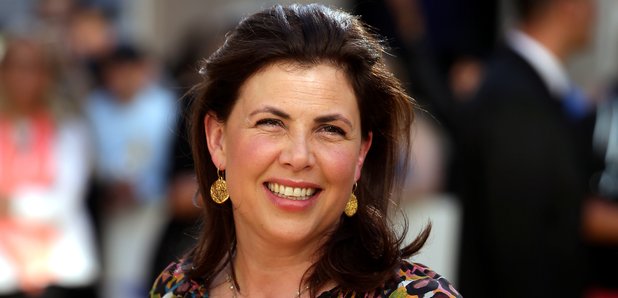 TV presenter Kirstie Allsopp has divided opinion over the way she handles family flights.
She told The Sun that she and her partner sometimes choose to sit separately from her sons when flying.
Allsopp explained that she and her partner may sit in the business class section, while her children, aged 10 and 12, sit in economy.
Some people have said that she should "look after" her children and sit with them instead.
However, the broadcaster said this stance was "utter rubbish", and that having her sons in premium seats seemed "an absurd waste of money" and "very spoiling".
She explained how she saved money from not buying two more expensive seats, which then allows her family to "take a shed load of holidays".
"Club class should be huge treat that you've worked for. If kids get used to Club class what do they have to work towards?" she said.
Others said that her actions may impact on other people on the flight. One former crew member said it was "unfair" on staff and other people who might end up as "babysitters".
As an ex crew member I hated it when parents did this. One child spilt drink all over herself and the parents left us crew to sort it out...unfair on the crew or other pax who ended up as babysitters...while parents quaffed champagne in Club

— Melanie Jones (@xxmelbellexx) June 3, 2018
Allsopp said that she always introduces herself to the cabin crew upon boarding, and asks them to tell her if any problems arise with her children.
Other people have pointed out that some airlines often separate families on flights, unless an additional fee is paid, while others argued that independence is good for children.
At 10 & 12 they don't need or want to be entertained by their parents and are quite capable of behaving themselves for the duration of the flight. A little supported independence is a good thing.

— Annie Mackenzie (@GrannieMack) June 4, 2018
People parent differently, I think letting 10 year olds have social media accounts is far more risky than anything that could happen on a plane, and the biggest dangers come from adolescent mental health issues. #horsesforcourses

— Kirstie Mary Allsopp (@KirstieMAllsopp) June 4, 2018
Kirstie Allsopp is best known for hosting property TV shows including Channel 4's Location, Location, Location.