The Lion King 2019: Trailer, cast, soundtrack, release date and all the facts you need
23 November 2018, 11:38 | Updated: 23 November 2018, 11:48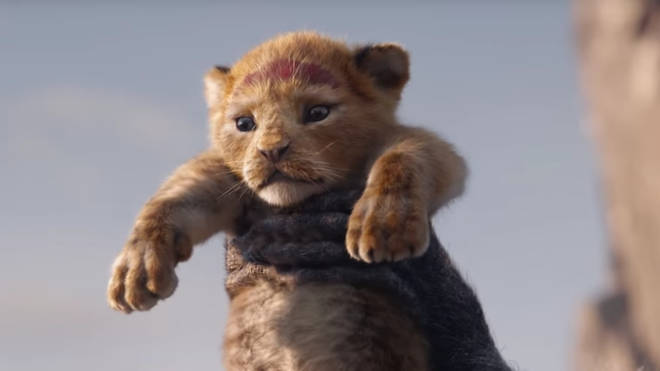 It's the moment we've all been waiting for...
The Lion King remains one of the most successful animated movies of all time, and has spawned a hugely popular stage musical.
Following on from other Disney classics like Beauty and the Beast and The Jungle Book, Disney is releasing an updated live-action/CGI version, and we're all rather excited.
Here's everything you need to know about the remake so far...
The Lion King trailer: Are there any teasers?

The official teaser trailer for the film was released on November 22 by Disney.

The trailer shows the iconic moment that young Simba is first presented to the animal kingdom by Rafiki.

It's the first glimpse into the live-action world of The Lion King and of the immense CGI used for the film.

The Lion King release date: When does the film come out?

The Lion King will be released on July 19, 2019, marking the 25th anniversary of the original film.

The Lion King cast: Who will appear in the filme?

In 2017, Disney released the image above, showing the entire cast of The Lion King.

Musicians and actors Donald Glover (aka Childish Gambino) will play Simba, opposite Beyoncé as Nala.

Seth Rogen will play Pumbaa, Chiwetel Ejiofior will play baddie Scar, Billy Eichner is Timon, John Oliver is Zazu and James Earl Jones reprises his role of Mufasa.

The Lion King soundtrack: What songs will appear?

The film's soundtrack is composed by Hans Zimmer, the genius composer behind blockbuster films Gladiator, Pirates of the Caribbean, The Da Vinci Code and The Dark Knight.

Sir Elton John is also a part of the film again – and he will be reworking his songs from the original film, including 'Can You Feel the Love Tonight' and 'Circle of Life'.

The remake will also include songs 'I Just Can't Wait to be King' and 'Hakuna Matata' from the original film.

It is rumoured that Elton will team up with Beyoncé and lyricist Tim Rice to create the music for the end credits of the film.