The Liver Birds is coming back... as a musical
6 April 2018, 09:53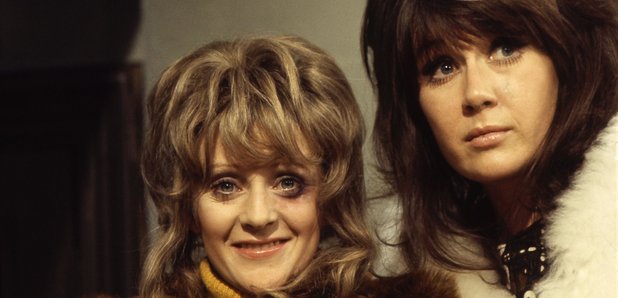 The Liver Birds was one of the most iconic sitcoms of the 1970s, and the ladies are making a comeback.
Beryl and Sandra will return as women in their sixties in a brand new musical, that will be staged in Liverpool later this month.
Writer Barb Jungr, said that the original series' creator, Carla Lane, gave her blessing before she died in 2016.
She said that the original was an "important" comedy, and that it would be "wonderful" to see older women play the roles in The Liver Birds Flying Home.
The Liver Birds was named after the creatures on the top of the Liver Building in Liverpool, and was the first comedy TV show to focus on a younger generation of women who were had a new sense of freedom in the 1970s.
The musical will run at the Royal Court from April 13. It will see Beryl and Sandra meeting again many years after parting ways.
Beryl is now the chief executive of a successful biscuit company, while Sandra has moved back from her adoptive home of Canada after the death of her mother.
They bump into each other while Beryl is in the process of buying their former flat for her grandkids.
The musical will also use flashbacks to show the characters back in the 1970s - and explain what happened in between.
"The start of our piece is them meeting in the street and finding out those basic things about each other," Jungr said.
"Then, slowly, through the flashbacks and through them telling their stories, you find out what happened between them."
Lesley Molony and Joanna Monro will play the older Beryl and Sandra, while Lucinda Lawrence and Nicola Munns play their younger selves.