10 unsung heroes from Love Actually who deserve recognition
12 December 2018, 15:04 | Updated: 12 December 2018, 15:23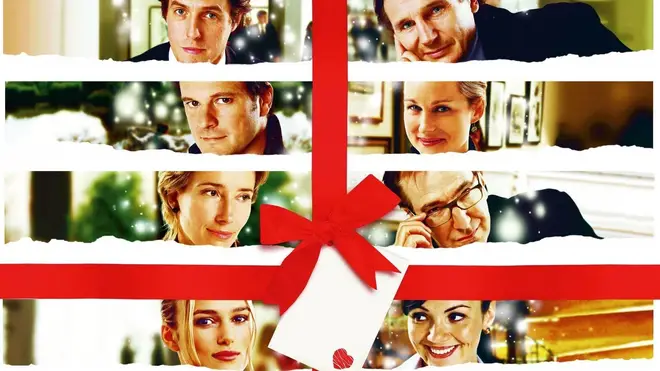 Love Actually is undoubtedly one of the best Christmas movies ever.
But while the likes of Hugh Grant's Prime Minister David and Bill Nighy's Billy Mack get all the spoils, we reckon there are several minor characters who deserve a bit of love this Christmas.
Plus, it's just an excuse to show how obsessed we are with this film:
Joe

Picture: Universal

Gregor Fisher's appearance as Billy Mack's long-suffering manager Joe is a pure joy.

He has to put up with a lot of rubbish all year round, and thankfully Billy learns what Christmas is all about: getting drunk with his "fat manager".

The wedding singer

Lynden David Hall - All you need is Love (Wedding Scene of "Love Actually", 2003)

One of the best scenes of the film comes when Juliet and Peter are treated to a flashmob of sorts at their wedding, with a surprise performance of 'All You Need is Love'.

The wedding singer was played by Lynden David Hall. A few months after filming the scene, he was diagnosed with Hodgkin's lymphoma, and he sadly died in 2006 at the age of 31, from complications resulting from the stem cell transplant he received a year earlier.

Nancy

Picture: Universal

Julia Davis normally steals any scene she's in, and this was a great example.

Her one and only appearance in the film comes as she plays the caterer for a wedding, before admirer Colin accidentally slags off her cooking. Her wry smile always makes us giggle.

The wedding DJ

Picture: Universal

"So, what do you reckon? The worst DJ?"

So many questions. He loves a bit of Donny Osmond but has a Motorhead shirt on. What a legend.

Mikey, the radio DJ

Love Actually (2/10) Movie CLIP - Festering Turd of a Record (2003) HD

Poor Mikey, his colleague put him in a right pickle when he dissed guest Billy Mack on air, then Billy turns 'Radio Watford' blue.

Ant & Dec

Love actually - Kids dont buy drugs!

Yes, 'Ant or Dec' appeared as themselves in the movie, showing just how long they've been on top of the TV presenting pile.

Poor Blue.

Rufus

Love Actually (5/10) Movie CLIP - Would You Like It Gift Wrapped? (2003) HD

Is he an angel? Just in the right place at the right time? Who knows.

Either way, Rowan Atkinson's presence makes anything brilliant. Especially if you need something gift wrapped.

Gavin, the PM's bodyguard

Love Actually | The Carol Singing Prime Minister | Hugh Grant

He only pops up once, but Gavin made sure that we all took notice.

As David tries to find Natalie in "the longest street in the world", he attempts to carol sing, only to be backed up by Gavin, who's clearly in the wrong profession.

The octopus

Picture: Universal

The ultimate third wheel, but he doesn't care. Eight is a lot of legs, David.

Oh, and this is what he looks like now:

The 'I hate Uncle Jamie' kid

love actually - I HATE uncle jamie!

We sadly don't get to see who exactly said this most immortal line in cinema history, but he says it with such gusto and anger, that he deserves a mention.