Macy Gray shocks Lorraine viewers with 'erratic' appearance: "I'm a vampire"
16 July 2019, 15:01
Macy Gray concerned some Lorraine viewers with her "erratic" behaviour on the show this morning (July 16).
The 'I Try' singer appeared distracted and even asked host Lorraine Kelly for directions for her next interview elsewhere.
She also pondered why she had to be up so early for the TV chat. Fair enough if you ask us.
Macy also called herself a "vampire" after being asked about her recent stay in hospital, saying: "I'm a vampire. I needed a blood transfusion... I just want to bite people! But that's illegal."
"Maybe don't do that," Lorraine awkwardly responded.
On Twitter, fans couldn't hide their amazement, with one saying: "Car crash tv . Poor #Lorraine. Keeping it going . Bless your heart!"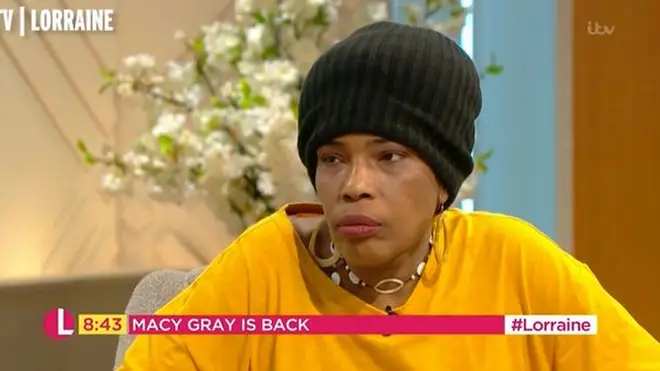 Macy was on the show before her appearance at WOMAD festival, and poked fun at Lorraine for having to get up so early. "Why do you guys go on so early?" she asked.
Later in the interview, Macy spoke about the pressures of fame, because "suddenly everything you do and say is, you know, people write it down or they remember, you know what I mean. It's a lot of pressure."
American singer Macy Gray is best known for her 1999 hit 'I Try', and released her 10th album Ruby in 2018.