MasterChef's Gregg Wallace and John Torode explain why they're not actually friends in real life
5 February 2019, 10:32 | Updated: 23 March 2019, 23:27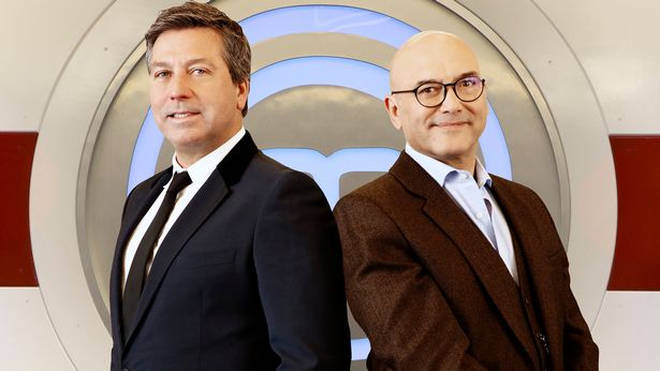 "Every now and again I bring it up when I'm feeling irritable."
Gregg Wallace has revealed that he and his MasterChef co-star John Torode still fall out over a celebrity winner from over 12 years ago on the show.
The judge explained that he and John still bicker over their decision to crown Matt Dawson the winner of Celebrity MasterChef back in 2006.
Gregg told Radio Times: "There's a disagreement that still rumbles on from Celebrity MasterChef in 2006. We were choosing between Hardeep Singh Kohli and Matt Dawson in the final, and we still disagree now.
"Every now and again I bring it up when I'm feeling irritable."
He also admitted that he often gives in to John's opinions, saying: "I know when I look into John's eyes whether he seriously wants that person, I can look in his eyes and know if there's wiggle room, a chance that I can change his mind.
"But when he slams down a spoon and looks at me and says, 'I'm telling you, there's no way they're cooking for me again as long as I live', he means it. Then I won't even bother."
John and Gregg have both spoken in the past about how they're not actually close friends outside the show.
John told The Mirror in 2007: "It's funny, we've never been friends. We've not been to each other's houses.
"If we do go out for a drink, I'll invariably be at one end of a big old table and he'll be at the other."
John, who was even best man at Gregg's wedding, later said that he has a "great, solid friendship" with his colleague.
The pair first met when Gregg supplied vegetables to London restaurant Quaglino's, where John worked as a chef early at the time. They joined MasterChef when it was given a revamp in 2005.