These are the most complained about TV adverts of 2017
1 February 2018, 11:50
KFC has topped the list of 2017's most complained-about TV adverts.
The fast food chain's ad featuring a chicken dancing its way to the slaughterhouse attracted 755 complaints that it was disrespectful to chickens, and distressing for vegetarians, vegans and children.
However, the Advertising Standards Authority (ASA) did not ban the ad, after deciding it did not include any explicit references to animal slaughter, and was therefore unlikely to cause serious offence.
The ASA received 29,997 complaints about adverts in 2017. Only two of the 10 ads that attracted the most complaints were actually banned.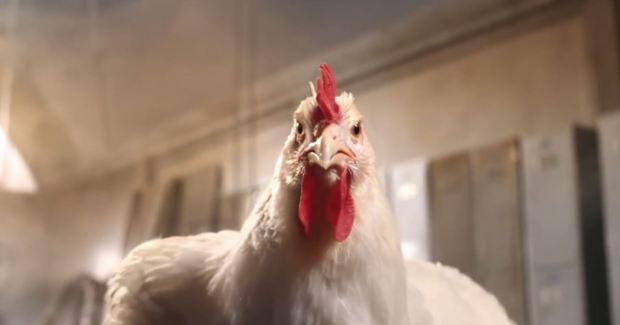 They were an ad for Dove, which discussed breastfeeding in public, and for McDonald's, featuring a boy and his mother talking about his dead father.
Also in the list were the 'epic squads' adverts for MoneySuperMarket.com and two adverts featuring gay couples kissing (Match.com and O2).
Here is the top 10 in full:
1. KFC (dancing chicken) - 755 complaints
2. MoneySuperMarket.com (epic squads) - 455 complaints.
3. Unilever UK/Dove (breastfeeding discussion) - 391 complaints
4. Match.com (two women kissing) - 293 complaints
5. McDonald's (mother and son discussing dead father) - 256 complaints
6. RB UK/VI Poo (air freshener) - 207 complaints
7. DSG Retail/Currys PC World (kids getting upset at 'traditional' Christmas) - 131 complaints
8. Telefonica/O2 (two men kissing) - 125 complaints
9. Macmillan Cancer Support (father suffering from cancer) - 116 complaints
10. Mars Chocolate UK/Maltesers (woman's sexual encounter chat) - 92 complaints