You can own Mr Bean's actual car! But it ain't cheap
6 June 2018, 14:21 | Updated: 6 June 2018, 14:57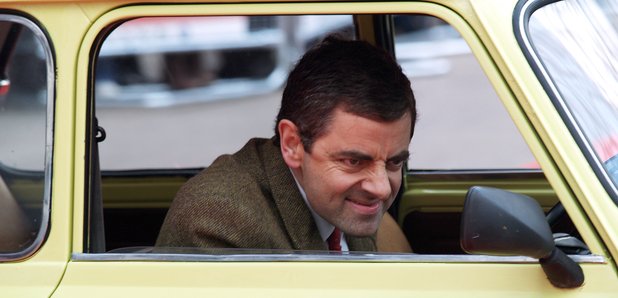 It's one of TV's most iconic cars, and it could be YOURS. For 60 grand.
iCollector has a load of old movie and TV props up for sale, and one of them just happens to be Mr Bean's actual car.
Mr Bean's brilliant British Leyland Mini 1000 - the one used in the movie Bean - is for sale for $60,000 (£45,000), as part of the Icons & Legends of Hollywood auction.
The description for the vehicle reads: "Vintage Mini 1000 painted Austin Citron Green with matte black bonnet (registration number C607 EUW), featuring Bean's signature padlock hardware mounted on the driver's door.
"Engine and gas tank have been removed for display (original engine comes with the car, but all mechanicals are untested)."
Not only that, but you can also buy the actual bus from Speed for a surprisingly smaller price of $20,000 (£15,000). Just don't drive it over 50mph.