Nationwide hit back after singing sisters Flo and Joan get death threats
9 March 2018, 13:23
Voices Nationwide: Flo & Joan on sibling rivalry
01:01
It's the advert series you either love or hate, but criticisms online have gone too far.
Nationwide has released a statement following a series of death threats aimed at singing sisters Flo and Joan.
"Social media has provided a great instant barometer of reaction – good and bad," the company's chief marketing officer Sara Bennison said.
"The huge amount of likes and shares have been great. But then there are others who have chosen to post the most vile, abusive and misogynistic comments about the duo.
"It is not just our Flo & Joan adverts that generate these comments, it is also our adverts that feature people of different colours, backgrounds and perceived sexuality, which attract the most criticism.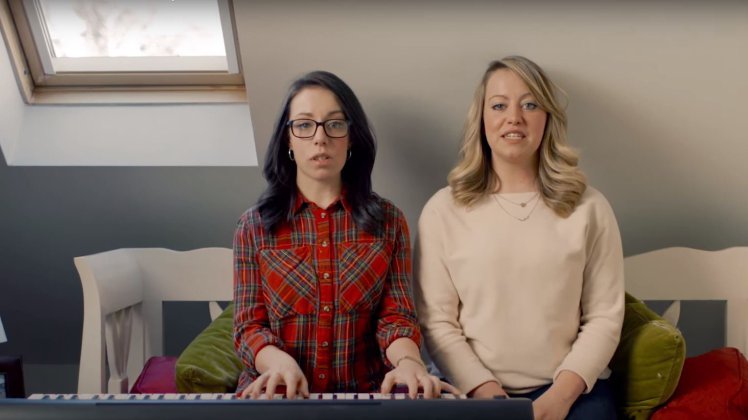 "That's why it is important to call out those persistent offenders who put out vile comments on a regular basis and who should really know better."
The bank has said that they are now working with Met Police, as well as industry bodies to "look at the true scale of this worrying trend to spread hate from behind a keyboard and attempt to create a solution to tackle the issue".
They added: "It's one thing not to like an advert, another to threaten to kill the stars of it. Abuse is abuse and that's never OK in our book".
The adverts' duo are called Flo and Joan, but they are actually Nicola and Rosie Dempsey. They're currently based in Toronto, but were originally from Portsmouth. They first found fame with 'The 2016 Song', which went viral on YouTube.