What's in the £100,000 Oscars goody bags?
2 March 2018, 11:54 | Updated: 12 June 2018, 16:36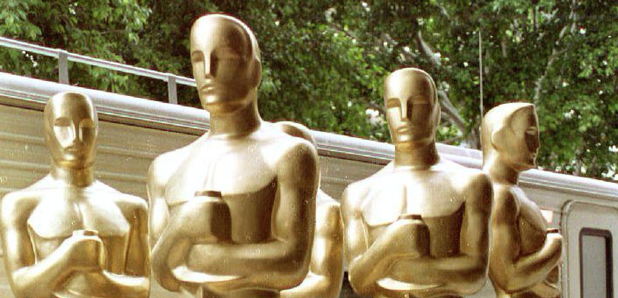 It's officially Oscars weekend, with the most glamorous night of the year returning on Sunday (March 4).
It's the time for the rich and famous to parade about and make us all feel rather inadequate in comparison, but it's also a time to marvel at just how much money gets spent on the big night.
One of the most fascinating elements is the famous Oscars goody bag, given out to all the VIP guests in attendance. But what is in it this year?
A-list guests will receive £100,000 worth of treats, including actual holidays, jewellery and skincare.
Get ready to be flabbergasted.
The goody bags contain:
A one week stay at the Koloa Landing resort in Hawaii, which costs £548 per night alone.
A 'phobia relief' training session, worth £350.
Dandi Patches - aka anti-sweat patches. Perfect for when you're in the limelight and wanting to avoid awkward photos.
Edible jewellery from Chocolatines
Lemonade-flavoured moonshine from Southern Wicked Lemonade
A 12-night Tanzania trip for two from International Expeditions
A stay at Avaton Luxury Villas Resort in Halkidiki, Greece
A week-long spa retreat at Golden Door
Pepperface, a lightweight pepper spray
Chao Pinhole Gum Rejuvenation dental procedure
23andMe genetic service
A Luxura Diamonds "conflict-free" necklace
NeverMissed dating app, available pre-launch
A 10,000 bowl donation to an animal shelter of their choice and bags of pet food from Halo, Purely For Pets
MZ Skin firming eye cream and golden treatment mask
A lifetime supply of Oxygenetix foundation
Locally-grown oranges, courtesy of delivery app EpiFruit
A memoir by Esther Fairfax about her mother, Lotte Berk, innovator of Barre
Healing Saint's skin serum and follicle stimulant
Jarritos, the Mexican soda
10 sessions with personal trainer Alexis Seletzky
A one-year supply of ALLÉL's skincare program
Bangarang's Positive Cube, a wooden box filled with 199 cards of positive action and quotes
Colour-changing lipstick from Blush & Whimsy
Charleston & Harlow soy candles
Danish cookbook, Cook Yourself Happy
Curlee Girlee children's book
Organic, vegan and small-batch Delicacies lollipops
Face It and Eye Love It facewash and makeup removers
Happiest Tee's American-made T-shirts
Weight loss supplement Hydroxycut Organic
10-piece Inception of Beauty makeup set
Justice for Vets symbolic coin
An 18-minute phobia-relief session with Kalliope
LE CÈLINE eyelashes products
Liwu jewelry from Ireland
Look Fabulous Forever makeup specially formulated for older women
My Magic Mud toothpaste, which combines activated coconut shell charcoal and bentonite clay
M.Y.O cosmetic clutch
99 Creative WOWs creativity kit
Nurse Gigi skin rejuvenation procedures
Oumere anti-aging skincare
Paiva Aloe cleanser and mask,
PETA's cruelty-free bath bombs
2 gourmet pretzel gift boxes from Posh Pretzels
A.I. beauty startup PROVEN's personalised skincare products
Quincy Herbals detox tea
Quip's oral care kit
Commissioned work from Reian Williams Fine Art
Rouge Maple syrup
Safi Kilima bracelet with oval tanzanite stones
Shop Modern Innovations' levitating bluetooth speaker
The Green Garmento's multi-use Gigantote
Vaya's Tyffyn lunchboxes
Totalee hair care products
Wetsleeve on-the-go hydration sleeve
Youthblast anti-aging supplement and 24k Gold Facial
We'd happily settle for a slice of cake and a party hat.