Peter Kay makes first public appearance in months at Car Share screening
8 April 2018, 15:07
Peter Kay appeared on stage for the first time since cancelling all work projects in Blackpool last night (April 7).
The comedian said hello to almost 3,000 fans at Blackpool Opera House for a charity screening of his sitcom Car Share.
It was the first time he has made such an appearance since he cancelled his stand-up tour for family reasons in December.
Kay thanked the audience for coming to see the special final episode of the comedy, as well as an improvised outtake episode.
The episodes had been filmed before Kay made his announcement.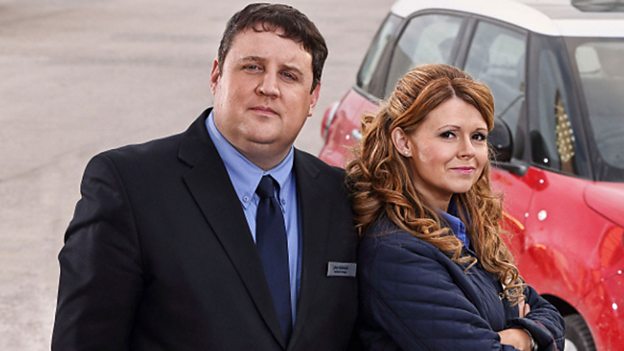 The second series of Car Share ended on a cliffhanger last year, when his character John failed to ask out his colleague Kayleigh, played by Sian Gibson.
The final episode will reveal exactly what happens between John and Kayleigh, and will be aired next month.
Footage of Kay's brief appearance posted on Twitter shows the comic saying: "Enjoy the last ever episode of Car Share. Don't tell anyone the end. Or tell anyone about any hedgehogs."
He added: "So thank you. Lots of love, enjoy, take care, bye-bye."