These Harry and Meghan dolls look nothing like them, and they're hilarious
23 January 2018, 10:45 | Updated: 20 March 2018, 17:14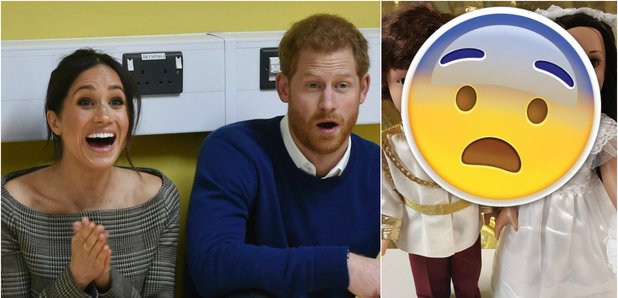 Royal wedding season is on the horizon, which means plenty of memorabilia (or tat) to mark the occasion.
And so what better way to celebrate Prince Harry and Meghan Markle's wedding in May then with a set of cute dolls? No? Well, someone might want them.
However, instead of cute, these dolls are terrifying, if anything: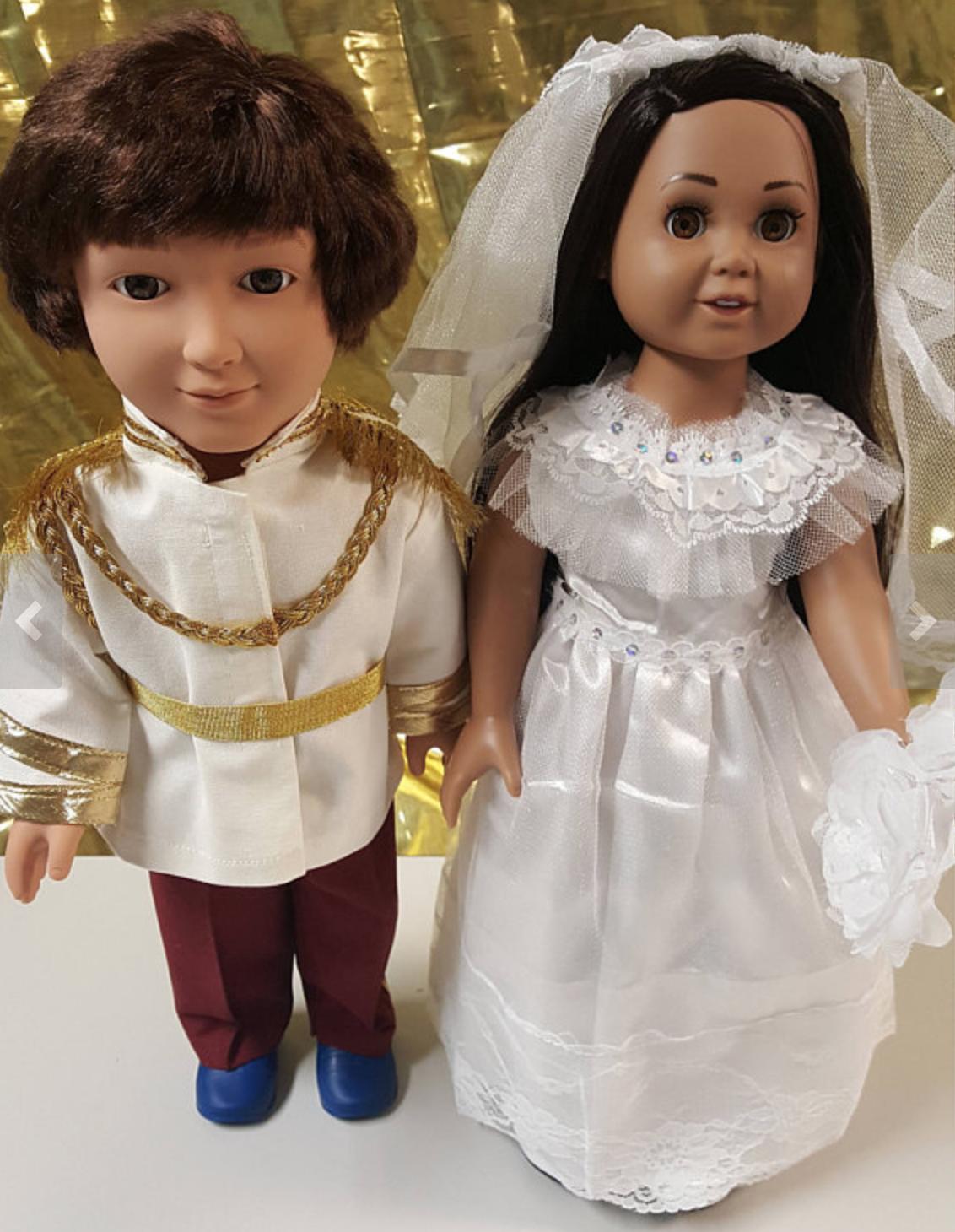 The dolls have been described as "nightmare" versions of the royal couple, with Harry's hair being not only brown rather than ginger, but a dodgy bowl cut.
Meanwhile, the Meghan doll looks more like a jaded Cabbage Patch Doll than the American actress.
These dolls are being sold on Etsy for a huge price of £130.37m, with over £40 worth of shipping costs to the UK. Not exactly a bargain.
In the US, there's already a movie in the works about the famous couple, while Prince William has revealed that his brother had yet to ask him to be best man.
Watch Harry and Meghan chat about their engagement below: