Is this what Prince Harry and Meghan will be eating at their wedding?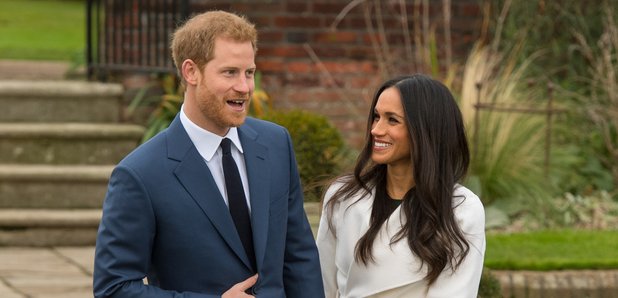 Apparently, the type of cake they've chosen strays awake from the traditional fruit cake.
It's only 135 days until Prince Harry marries Meghan Markle (not that we're really excited or anything). As the event draws closer, we're beginning to find out all the royal details, and the most recent speculation is over what food will be served at their reception.
It has been reported in The Telegraph that the royal couple have hired catering firm Table Talk. Kensington Palace are yet to confirm this latest detail, however the London-based company catered for both the Duke and Duchess of Cambridge's wedding in 2011 and Pippa Middleton's wedding in 2017. Table Talk is one of the rare caterers that holds a crown listing, which means it is one of the few companies that can cook and serve food in Historic Royal Palaces. According to Food and Wine, the executive head chef Ebbi Buchmann has also cooked for several British Prime Minsters at 10 Downing Street, so it sounds like his top nosh will be fit for a Prince!
> This is what Meghan Markle will be called after she marries Prince Harry
So what's going to be on the menu? It's traditional for royal weddings to begin early in the day, unlike American weddings which more often than not take place in the late afternoon or evening. Therefore our guess is Harry and Meghan's wedding will follow a similar form to William and Kate's - a ceremony followed by a wedding breakfast, a luncheon held by the Queen, with a more intimate, sit-down dinner for the evening reception. A three-course menu of salmon, lamb and a trio of desserts: Berkshire honey ice cream, sherry trifle and chocolate parfait was served at Will and Kate's wedding, and with Meghan being a self-proclaimed "foodie", we can imagine flavourless food will be off the menu on May 19th.
One thing we are particularly excited for is their wedding cake: according to The Telegraph, the couple will be straying away from royal tradition and serving a wedding cake made from... bananas! It is believed the fruit acts as a symbol for their affection - Prince Harry is said to love "anything with a banana" and his former royal chef, Darren McGrady, has previously spoken to Hello! magazine saying both Prince William and Prince Harry, "loved banana flan, anything with banana really, banana ice cream". Also, how cute is this Instagram post by Meghan from back in 2016? *aww*
Sleep tight xx (Update: Thanks so much to those who shared the photo cred :) I didn't know, and I love it! Credit where credit is due: I'm bananas for this @percxption)
> Find out more the details of the Royal Wedding