Countdown's Rachel Riley gives birth in her bathroom, and reveals daughter's unique name
18 December 2019, 12:24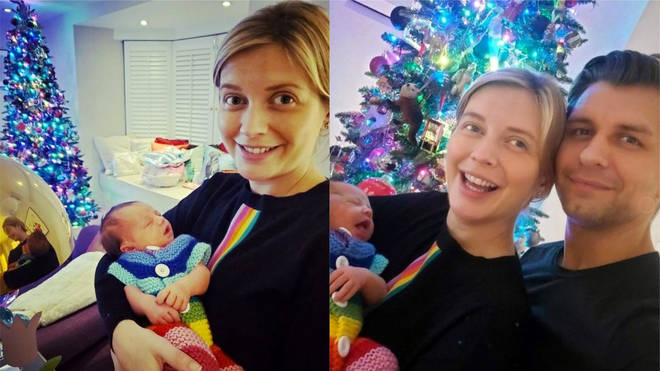 Rachel Riley has welcomed her first child with her Strictly Come Dancing partner Pasha Kovalev.
The Countdown star revealed that she was forced to give birth in her bathroom to daughter Maven Aria, after her midwives had to rush to the scene due to the sudden delivery.
Announcing the happy news on Twitter this morning (December 18), she wrote: "Two weeks after we were expecting her this little one finally made an appearance!"
She also explained the meaning behind her child's unique name.
"Miss Maven (one who understands) Aria (lioness) Riley Kovaleva arrived on Sunday morning weighing in at 7lbs 4."
She continued: "After keeping us waiting she came so fast we didn't get to hospital & was born in our bathroom with our amazing doula & wonderful St Mary's midwives rushing over to be with us just in time!
"She's absolutely perfect & Pasha & I are in newborn bliss. Couldn't be more in love."
She also revealed that the parents are calling their baby girl 'Mave' for short.
The couple - who met on Strictly Come Dancing - first revealed that Rachel was pregnant in July. Rachel and Pasha then eloped to Las Vegas several weeks later to secretly marry.