Renee Zellweger will play Judy Garland in a new movie
24 October 2017, 17:17 | Updated: 2 November 2017, 15:29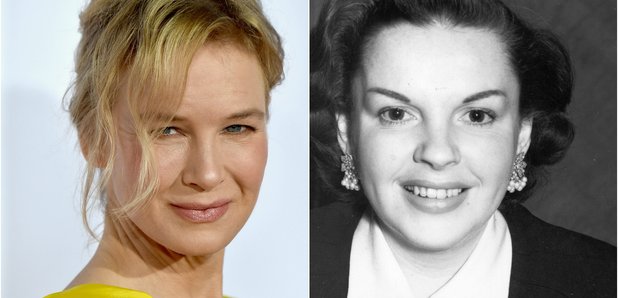 Bridget Jones star Renee Zellweger has signed up to travel over the rainbow for her next movie project.
The film will see Renee play Hollywood icon Judy Garland in a movie about the final years of her career.
Judy will focus on Garland's final concerts held in London in the late 1960s, and will start filming in February 2018.
Now aged 48, Renee is a year older than Garland when she died of an overdose in 1969.
The film is written by The Crown's Tom Edge, and will begin in winter 1968, when Garland came to London to perform a handful of huge concerts at what is now known as the Hippodrome Casino.
This period of Garland's life was previously the basis of the 2005 play End of the Rainbow, which had runs in Sydney, London and New York.
Renee Zellweger is no stranger to the world of musical films, having previously starred as Roxy in the Oscar-winning movie adaptation of Chicago.