Sesame Street reveals whether Bert and Ernie are gay or not
19 September 2018, 10:24 | Updated: 19 September 2018, 10:31
Bert and Ernie's relationship status has always been something of a debate.
Sure, we know that means we're debating whether two puppets are dating or just really good friends, but it gets us through the day.
Sesame Street has now confirmed that beloved heroes Bert and Ernie are in fact "best friends" and not gay, as claimed by writer Eric Saltzman.
Saltzman previously said that he based the two men on his own relationship with partner Arnold Glassman, when it was his turn to write them into his songs.
However, Sesame Street has released a statement claiming they have "no sexual orientation" at all.
In a statement, they said: "As we have always said, Bert and Ernie are best friends. They were created to teach preschoolers that people can be good friends with those who are very different from themselves.
"Even though they are identified as male characters and possess many human traits and characteristics (as most Sesame Street Muppets do), they remain puppets, and do not have a sexual orientation.'
Saltzman had told Queerty: "I remember one time that a column from The San Francisco Chronicle, a preschooler in the city turned to mom and asked 'are Bert & Ernie lovers?'.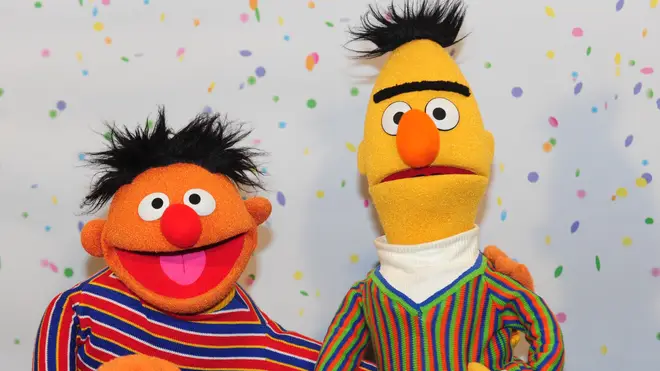 "And that, coming from a preschooler was fun. And that got passed around, and everyone had their chuckle and went back to it. And I always felt that without a huge agenda, when I was writing Bert & Ernie, they were.
"I didn't have any other way to contextualise them. The other thing was, more than one person referred to Arnie & I as 'Bert & Ernie'."
Bert and Ernie's sexualities have been up for debate for decades. The puppet duo have been roommates - although in separate beds - since Sesame Street's launch in 1969.
They have also become icons in the gay community, and later inspired roles in the hit puppet Broadway musical Avenue Q.