Joe Pasquale plans to bring back Some Mothers Do 'Ave 'Em on TV
9 April 2018, 11:30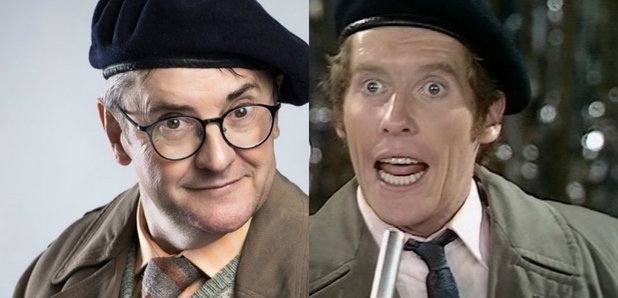 Oooh, Betty! and all that...
That classic catchphrase could be making a comeback, if Joe Pasquale has his way.
Comedy favourite Some Mothers Do 'Ave 'Em could be getting a reboot, after the comedian revealed that he had grabbed the rights to the series.
"I am in talks to get the show back on TV and working closely with the original writer Raymond Allen," Joe told The Express.
Joe added that he's been working with writer Raymond Allen for a couple of years on the scripts, and that they might be ready very soon.
He said: "For two years I've been working closely with Ray to get this script where it is."
Allen will reportedly only be involved if Pasquale himself takes on the iconic role of accident-prone Frank Spencer, who was originally played by Michael Crawford in the 1970s series.
Joe said that Raymond described him as "'the only person who can'" play Frank.
He has already played Frank in a stage adaptation, written and directed by Guy Unsworth, which began a UK tour in Swindon in February.
Some Mothers Do 'Ave 'Em did have a comeback of sorts in 2016, when Crawford returned for a one-off sketch for Sport Relief.