Susanna Reid hosts Good Morning Britain from home as she self-isolates due to coronavirus fears
17 March 2020, 10:07 | Updated: 17 March 2020, 14:35
Susanna Reid broadcast to Good Morning Britain from home this morning due to self-isolation after coronavirus fears.
Piers Morgan presented from the TV studio alongside Charlotte Hawkins and Dr Hilary Jones, while Susanna joined the show via live stream.
The 49-year-old presenter revealed she's self-isolating due to someone in her household showing symptoms.
However, Susanna is not currently showing any symptoms of coronavirus herself.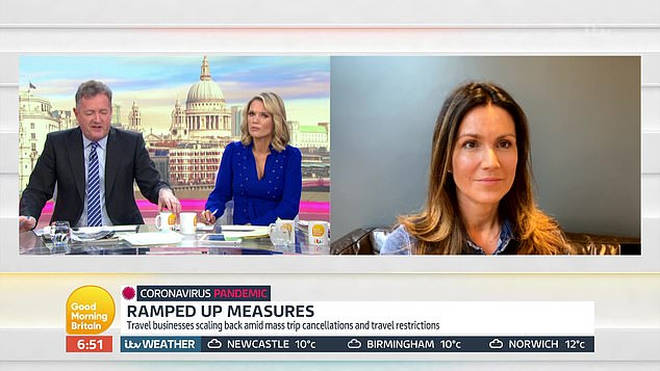 On the show, Susanna joked to Piers: "Finally after all these years I've put myself in self-isolation from you."
Susanna continued: "Suddenly, with these new drastic action measures… it meant that if even one member of your household had [symptoms], you would all have to go into self-isolation for 14 days.
"Immediately I thought I can't go to work and work with you guys."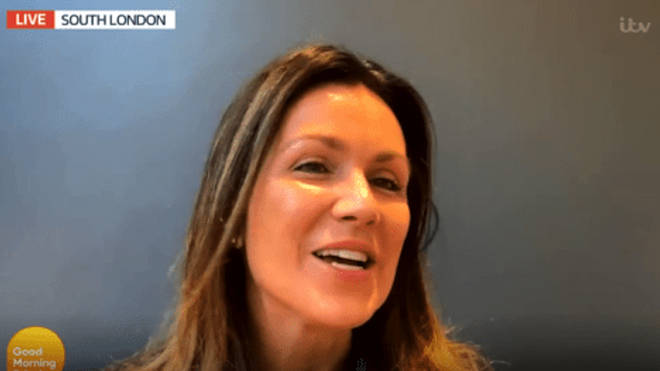 The presenter noted she feels "lucky" due to having sick pay, adding: "There are people who are self-employed… there are people who will not be paid sick pay who are on zero hour contract.
"I'm actually in a very privileged position compared to other people."
It comes after actor Idris Elba revealed he has tested positive for the virus and is going into self-isolation with his wife Sabrina.