Watch the moment Tom Cruise broke his foot during a stunt for Mission Impossible 6
18 July 2018, 10:58
Tom Cruise filmed most of his own stunts for the next Mission Impossible movie, but there was one that he probably wished he skipped.
Footage from Cruise breaking his foot while filming a scene for Mission: Impossible - Fallout was kept in the final cut of the movie.
The 56 year-old injured himself in August last year while filming the scene in which he jumped from one building to another.
Watch Cruise talk about the moment in the video above.
The scene sees Cruise completing a rooftop jump from one building to another at high speed. However, he accidentally broke the impact of his jump by hitting the side of the building with his left foot, causing it to break.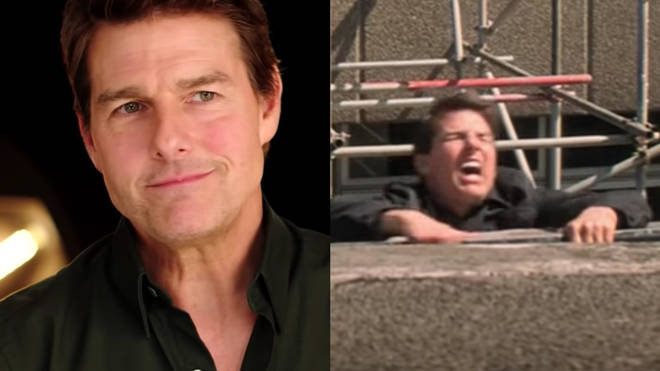 Cruise explained that he knew "instantly" about the seriousness of the injury, with director Christopher McQuarrie saying that the actor "knew he had to finish the scene as we weren't coming back – so he had to get the shot."
The scene was kept in the film, which shows Cruise hobbling away with his broken foot. Ouch!
Mission: Impossible - Fallout is released at UK cinemas next Friday (July 27).
Tom Cruise is also filming the upcoming Top Gun sequel. Find out all the latest info about the movie right here.