Tom Cruise rolls back the years in the super-charged Top Gun sequel trailer
19 July 2019, 09:52
Get ready to feel the need... for speed... once again.
Tom Cruise has donned his famous bomber jacket and shades and got back into his trusty fighter jet in the first trailer for Top Gun: Maverick.
Cruise unveiled the amazing footage during a surprise appearance at Comic-Con on Thursday (July 18), giving fans a first look of the sequel, over 30 years after the original.
His character Captain Peter 'Maverick' Mitchell is now a flight instructor, but he can't ignore the thrill of the skies above as a mission calls him back into action as a mentor to friend Goose's son Bradley (Miles Teller).
The trailer shows Maverick as a fighter ace who is clinging onto the traditions of the past, despite living in an age where drones are now used alongside humans.
"You can't get a promotion, You won't retire," Ed Harris says.. "Despite your best efforts, you refuse to die!"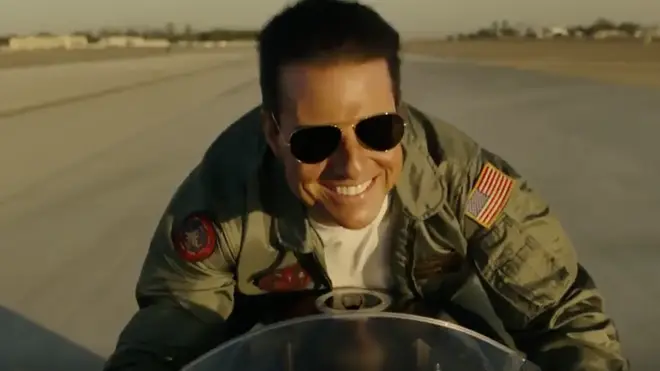 Further action footage shows Maverick weaving around rocky mountains, while some kind of threat is seen above.
"The end is inevitable, Maverick. Your kind is headed for extinction," Harris's character warns him, to which he replies: "Maybe so, sir. But not today."
The sequel will also bring back original cast member Val Kilmer, as well as new characters played by Jon Hamm, Danny Ramirez, Jennifer Connelly and Glen Powell.
Top Gun: Maverick will arrive at cinemas on June 26, 2020 in the US and July 17, 2020 in the UK.