Sam Smith records new song for 'Watership Down' TV remake with huge all-star cast
1 November 2018, 22:00 | Updated: 1 November 2018, 22:01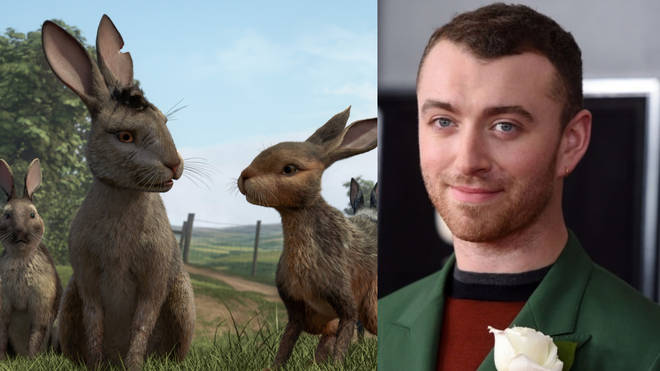 This will be a must-watch this Christmas.
A new Watership Down mini-series will be shown on BBC One during the Christmas period, and Sam Smith has provided a brand new song for the soundtrack.
The series will also be available on Netflix outside of the UK.
Sam said he was inspired by Richard Adams's classic novel to write 'Fire On Fire', an original song that will be the theme tune to the animated series.
"I am so excited and honoured to be a part of this new adaptation of Watership Down,' he said. "This story is so powerful and timeless, and it has been thrilling to work with Noam and his team and the incredible Steve Mac on this song for it. I hope everyone loves it as much as I do."
The cast of the two-part series is seriously impressive, with James McAvoy voicing Hazel, alongside Fiver (Nicholas Hoult), Bigwig (John Boyega), Clover (Gemma Arterton) and Strawberry (Olivia Colman).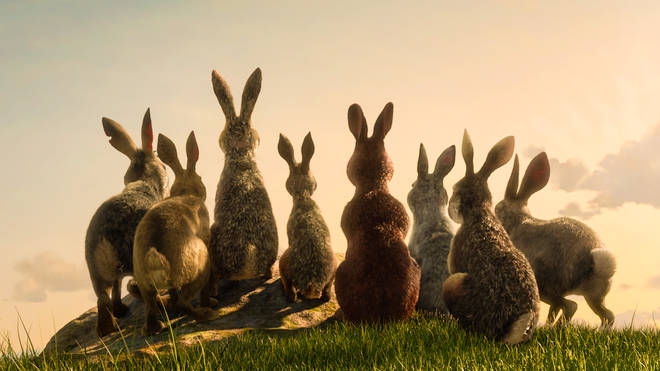 They are joined by Daniel Kaluuya (Bluebell), Rosamund Pike (The Black Rabbit Of Inlé), Peter Capaldi (seagull Kehaar), Taron Egerton (El-Ahrairah), Mackenzie Crook (Hawkbit), Gemma Chan (Dewdrop), Jason Watkins (Captain Orchis), Rory Kinnear (Cowslip), Craig Parkinson (Sainfoin), Henry Goodman (Blackavar), Tom Wilkinson (Threarah), Lee Ingleby (Captain Campion), Charlotte Spencer (Nettle), and Daniel Rigby (Dandelion).
The cast is rounded out by the previously announced Sir Ben Kingsley as General Woundwort, Freddie Fox as Captain Holly, Anne-Marie Duff as Hyzenthlay, and Miles Jupp as Blackberry.
Richard Adams' bestselling novel is set in southern England, and follows a band of rabbits on their flight from the destruction of man and their home. They travel from their native Sandleford Warren through harrowing experiences posed by predators and rivals.
Watership Down was previously made into an animated movie in 1978, and featured Art Garfunkel's classic number one single 'Bright Eyes'.
It was also made into a 1990s TV series, with the late Stephen Gately covering 'Bright Eyes' as its theme tune.