It Ain't Half Hot Mum actor Windsor Davies has died, aged 88
19 January 2019, 13:37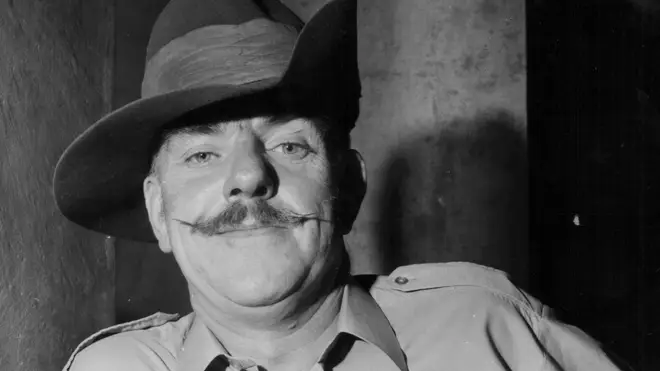 The actor was best known for his comical role as the sergeant major in 1970s sitcom It Ain't Half Hot Mum.
The 88-year-old passed away on Thursday (January 17), his family said.
His daughter Jane Davies said he and her mother, who also died in September, have left behind a family "who will all remember them with love, laughter and gratitude".
The couple were married for 62 years, and had retired to France. They had five children together.
Davies had an unlikely number one hit with It Ain't Half Hot Mum co-star Don Estelle in 1975, when they recorded a version of 'Whispering Grass' in character. It ended up selling over a million copies.
Blackadder star Sir Tony Robinson paid tribute on Twitter, quoting lyrics from 'Whispering Grass', while his former co-star Melvyn Hayes called him "one of the good guys".
Davies also starred opposite Donald Sinden as two rival antique dealers in the ITV sitcom Never The Twain.
He retired from acting in his 70s, and was also the voice of Sergeant Major Zero in the 1980s Gerry Anderson series Terrahawks. He also had roles in over 20 films, including two Carry Ons.