World Cup 2018: England penalties win is most-watched TV event for 6 years
4 July 2018, 12:27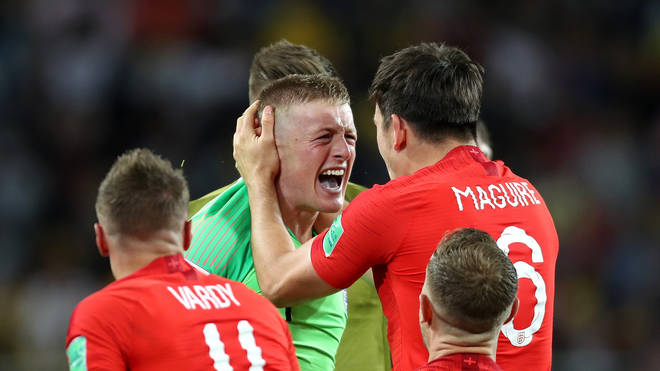 Nearly 24 million people watched England FINALLY win a penalty shootout.
England's World Cup penalty shootout win over Colombia was seen by 23.6 million people on ITV last night (July 3).
More people were watching for the five minutes between 9.50pm and 9.55pm than at any other time since the 2012 Olympic closing ceremony.
A record 3.3 million people also watched online via the ITV Hub, ITV confirmed.
The shootout win also broke the 'curse of ITV', which had seen England lose every World Cup match broadcast on the channel (apart from one) over the last 20 years.
An average of 20.1 million watched the last 16 match in total.
England now go into the quarter finals, where they will face Sweden on Saturday (July 7) at 3pm.