Watch the trailer for Danny Boyle's 'Yesterday', where only one man remembers The Beatles
12 February 2019, 19:19 | Updated: 12 February 2019, 19:26
The Beatles are the focus of a new comedy drama from director Danny Boyle.
Yesterday is set in modern England, and follows a struggling singer-songwriter named Jack Malik (played by EastEnders star Himesh Patel) who, after a global blackout and a bus accident, becomes the only person on Earth to remember the Beatles.
Jack soon becomes a megastar by playing songs we all know and love like 'Yesterday', 'Hey Jude', and 'Something'.
Lily James and Kate McKinnon will also star, while Ed Sheeran will appear as... Ed Sheeran. James Corden also makes a cameo in the trailer.
Watch the trailer above.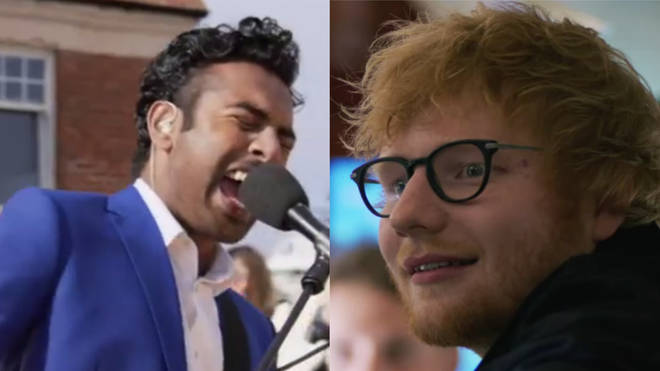 This promises to be one of the most anticipated romcoms all year, with plenty of classic Beatles tunes.
Himesh Patel is best known for playing Tamwar Masood for over a decade in EastEnders.
The movie is scheduled to be released on June 28.