80s Symphonic: New album makes orchestral masterpieces out of original '80s vocals
12 November 2018, 15:29 | Updated: 12 November 2018, 15:38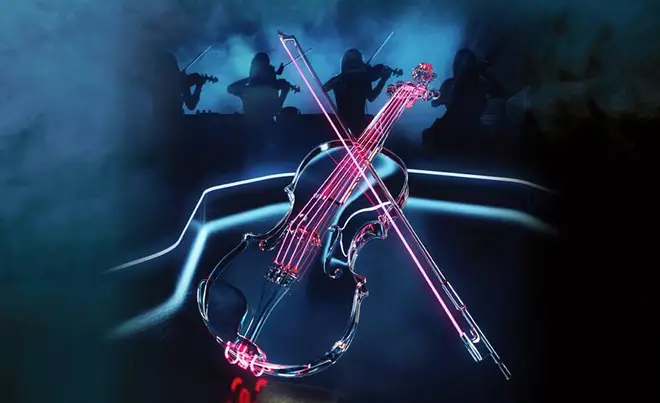 Including Simply Red, David Bowie, Ultravox and more...
There have been many 1980s compilation albums over the years, but this one is definitely worth your while.
80s Symphonic features a fantastic tracklist of '80s classics, but with a twist. Each track has been reimagined with an orchestral backing, but still using the songs' original vocals rather than updating it altogether.
Among the songs include David Bowie's 'Let's Dance', Foreigner's 'I Want to Know What Love Is', Simply Red's 'Holding Back the Years' and Tina Turner's 'What's Love Got to Do with It'.
Listen to a handful of the songs below:
a-ha - Take On Me (Symphonic Version) (Official Audio)
Tina Turner - What's Love Got To Do With It (80s Symphonic)
Foreigner - I Want To Know What Love Is (Symphonic Version) (Official Audio)
Simply Red - Holding Back The Years (80s Symphonic Version)
Meanwhile, the album will go on tour in the UK in May, with tickets on sale now.
14 of the 15 tracks were produced by Andy Wright, with symphonic and string arrangements by his collaborator Sam Swallow.
'Let's Dance' was produced by Chic legend Nile Rodgers, who also produced the original 1983 version.
"My work with David Bowie and specifically 'Let's Dance' is sacrosanct to me so when I was asked by David's family to add orchestration to the original recording I approached it with extreme trepidation," Nile said.
"In fact my only concern was to protect David's artistic vision and integrity. In the end I'm very grateful that we did this, as I believe anyone who loves the original will be excited by it. I'm certain David would approve from above."
80s Symphonic Live - 2019 Tour
A two-LP vinyl version of 80s Symphonic will be released on December 7, while CD and digital versions are out now.
The full tracklisting is:
"Let's Dance" — David Bowie
"Take On Me" — a-ha
"Alive & Kicking" — Simple Minds
"Vienna" — Ultravox
"The Killing Moon" — Echo & the Bunnymen
"Smalltown Boy" — Bronski Beat
"What Is Love?" — Howard Jones
"What's Love Got to Do with It" — Tina Turner
"Holding Back the Years" — Simply Red
"Josephine" — Chris Rea
"Hard Habit to Break" — Chicago
"It Must Have Been Love" — Roxette
"I Want to Know What Love Is" — Foreigner
"Drive" — The Cars
"2000 Miles" — Pretenders
Meanwhile, '80s legend Trevor Horn is also releasing his own similar album of reimagined 1980s classics, with collaborations with Robbie Williams and Matt Cardle among others