Virtual Coffee Break: Amanda Holden reveals how Simon Cowell helped with new charity single 'Over the Rainbow'
1 May 2020, 08:00 | Updated: 1 May 2020, 14:29
Amanda Holden talks to Smooth's Jenni Falconer about her new album, charity single, an upcoming sitcom with a 'big' star and the future of BGT in 2020.
In the second of Smooth's Virtual Coffee Break series, Jenni Falconer caught up with her longtime pal Amanda Holden!
Amanda chatted with Jenni about her brand new single, a cover of 'Somewhere Over the Rainbow'. The single is a collaboration with M&S's 'All in this Together' campaign, and will raise money for NHS Charities Together.
The BGT judge revealed how the song had already been recorded for her upcoming new album, but as it is now old hold, she decided to release the song early to help the NHS.
Watch the full interview above.
Speaking about the song, Amanda said: "It was actually done before all of this. I sort of announced that I was doing an album, which was already to be released around this time – March and April. We put it on hold, obviously. We'll bring that out when the time is actually right.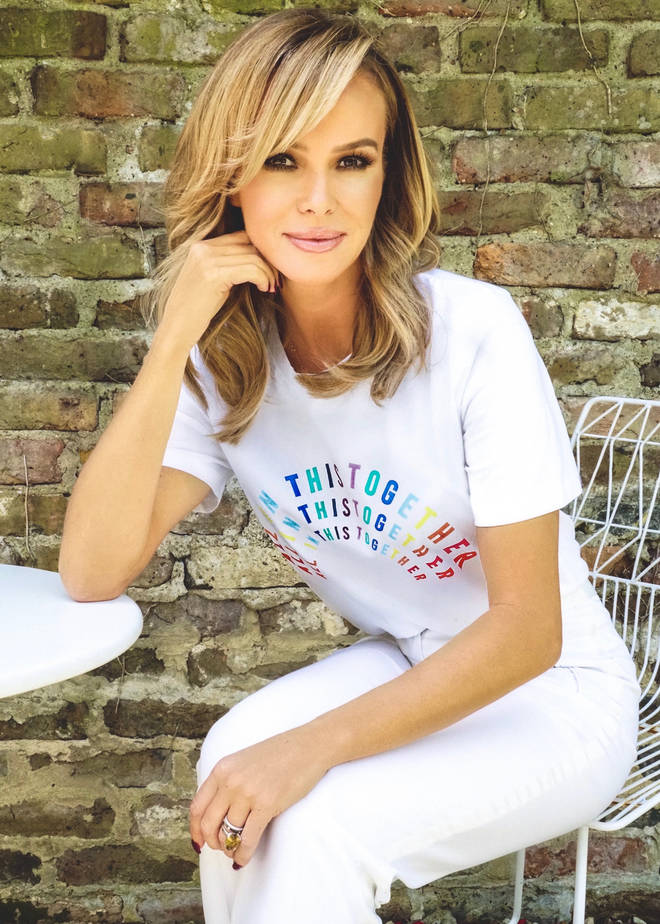 "And my song 'Somewhere Over the Rainbow' that was already on the album and already done – I didn't have to go into an airing cupboard and record it; it was already, perfectly done. And we would do it all together. We're all in it together. And all the money goes to NHS Charities Together."
Amanda revealed how she called on her BGT fellow judge Simon Cowell for advice on the album. She said: "Really embarrassingly, when I signed off on the actual album, I thought: 'I'm going to ring Simon, and I'm going to see what he thinks.'
"I didn't have to do that because he offered for me to sing it live on Britain's Got Talent without hearing anything. But I thought, 'I'll go around, and I'll have a cup of tea.' I had to sit in his lounge like this while he listened to every single track. He was lovely, but that is not something I ever want to put myself through again.
"He comments as he goes. Because he has headphones on, he does that thing where he shouts, because he thinks you can't hear him!. He's like, 'THIS IS GREAT. IF I WERE YOU, I WOULD TAKE OUT THE DRUM ON…' And I was going, 'I can hear you. I'm right here. We don't need the whole house to hear this!'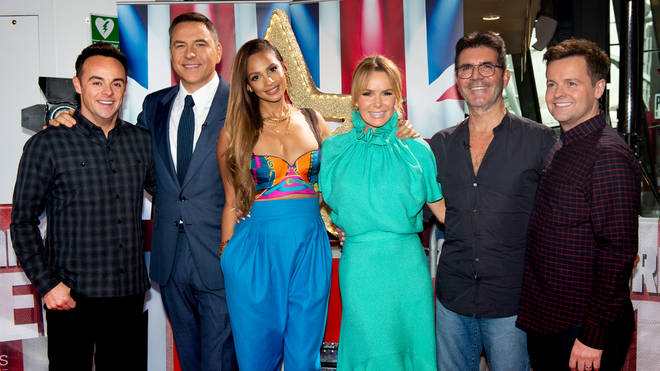 "He was embarrassingly nice about it. That kind of made it worse in a way. But he was absolutely lovely about it."
Amanda also revealed plans for an upcoming return to TV comedy with a 'well-known' friend of hers.
"Well, I have had a commission," she told Jenni. "Someone very well-known, and I have had a commission for a new comedy series that we were actually supposed to be filming now, so hopefully we'll be filming that in the summer.
"So I have finally opened the door again to comedy, which is kind of where I started. Comedy and singing."
Amanda also promised BGT fans that the show will return in the autumn. The series is currently airing pre-recorded audition rounds, but the live shows will be delayed due to the coronavirus pandemic.
"It's going to be back, hopefully early autumn, because we've always said that the audience is the fifth judge, so there is no point in us doing a live show without our lovely British public sat behind us. Because they're also standing in front of us: the show is about… you know, it's Britain's Got Talent. It's in the title.
"So we need to wait for everyone to be safe and well and allowed to travel and to be out there. So we will wait until the time is right. But yes, we're all booked in for early autumn."
Amanda Holden's new single 'Somewhere Over the Rainbow' is available to download and stream now.