Barry Manilow facts: Singer's age, husband, net worth and more revealed
5 June 2023, 17:06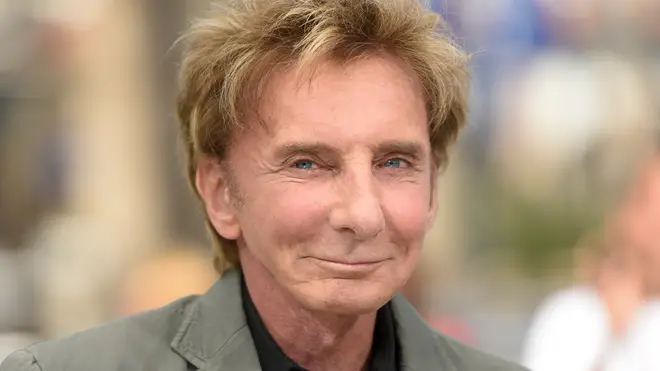 Barry Manilow is one of the most popular singer-songwriters of all time.
The American entertainer has had a career spanning over 50 years, with hits including 'Could It Be Magic', 'Mandy', 'I Write the Songs', 'Can't Smile Without You' and 'Copacabana'.
Barry Manilow has been nominated for 15 Grammy Awards, produced albums for the likes of Bette Midler and Dionne Warwick, and has sold more than 85 million records worldwide.
Here are all the big facts about Barry Manilow:
How old is Barry Manilow and where is he from?

Barry Manilow in 1983. Picture: Getty

Barry Manilow was born Barry Alan Pincus on June 17, 1943, in Brooklyn, New York.

He celebrated his 79th birthday in 2022.

He was the son of parents Edna Manilow and Harold Pincus (who actually went by his own stepfather's surname, Keliher). His father had a Jewish father, and an Irish-American Catholic mother, while his maternal grandparents were of Russian Jewish background.

Who is Barry Manilow's husband?

Barry Manilow and husband Garry Kief in 2016. Picture: Getty

Barry started a relationship with TV executive Garry Kief - later his manager - In 1978.

The pair married in 2014, after same-sex marriage became legal in California.

However, their relationship and Barry's sexual orientation were a secret until the marriage became public in 2015. He said that he did not want his personal relationship with Kief to become public.

Barry officially came out in April 2017, telling People that he had kept it secret out of concern that it would disappoint his mostly female fan base.

Who was Barry Manilow's wife?

Barry Manilow - Mandy • TopPop

Barry Manilow first married his high school sweetheart, Susan Deixler, in 1964.

He later said that he was in love with his wife, but walked out on who he considered "the perfect wife" after just one year of marriage in pursuit of a "wondrous musical adventure".

The marriage was annulled by Deixler in 1966. In 2017, he said that despite his later long-term relationship with a man, he had been in love with his wife.

What is Barry Manilow's net worth?

Barry Manilow is said to have an estimated net worth of £72 million ($100m), according to Celebrity Net Worth.