Barry Manilow announces final ever UK shows with London Palladium residency – with new dates added
24 October 2023, 11:09 | Updated: 6 November 2023, 10:35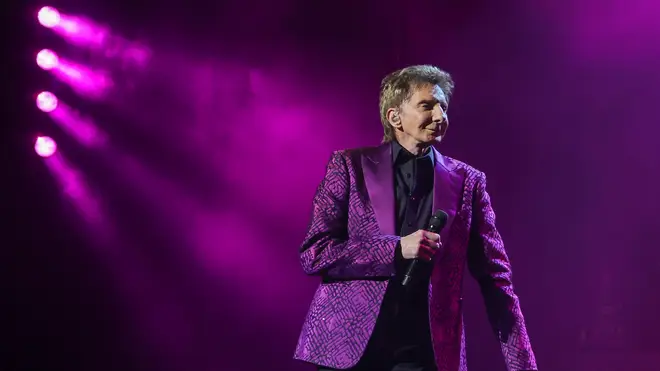 Barry Manilow's UK fans will get one final chance to catch him live when he returns next year.
Barry Manilow will perform several nights at the London Palladium in 2024, starting on Thursday, May 23 through to Sunday, June 2.
They are set to be his final-ever UK concerts.
"In 1978, The London Palladium is where I began my love affair with the British public," said Barry. "These shows will be my last full concerts in Britain and I wanted to end where I began – at the London Palladium."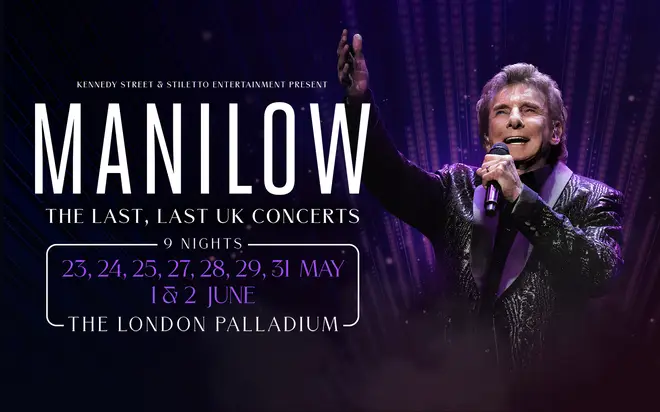 Manilow's Last, Last UK Concerts will open with an exclusive arena concert at the new Manchester Co-op Live on May 19, before opening at the London Palladium. After strong sales, an additional five dates were later added
Last month, Barry broke Elvis Presley's record number of performances in Las Vegas.
Tickets first went on sale on Friday, October 27, at 10am, with the additional five shows going on sale on Friday, November 10 at 10am.
The dates in full are:
Thursday 23rd May
Friday 24th May
Saturday 25th May
Monday 27th May
Tuesday 28th May
Wednesday 29th May
Friday 31st May
Saturday 1st June
Sunday 2nd June
Tuesday 4th June
Wednesday 5th June
Friday 7th June
Saturday 8th June
Sunday 9th June