This man was singing alone to Bon Jovi's 'Livin' on a Prayer' and the whole park joined in
4 February 2020, 13:35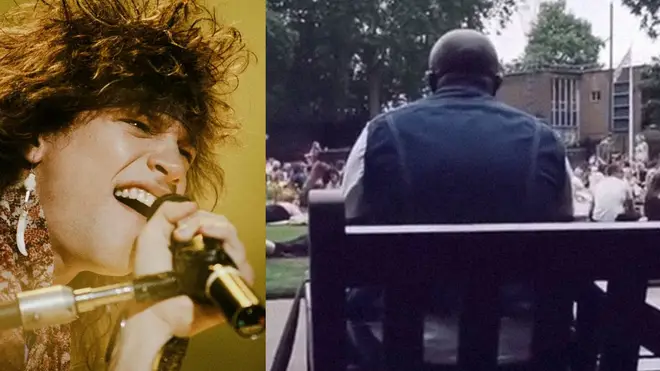 This is guaranteed to put a smile on your face and restore your faith in humanity.
A viral video has shown the moment a man was sitting on his own on a park bench, enjoying a singalong to Bon Jovi's anthem 'Livin' on a Prayer'.
It didn't take long before many others in the park heard his singing, and decided to instinctively join in the karaoke session, as if they were all living in a real-life musical.
Jon Bon Jovi Park Singing by a Guy
Passer-by Matej Priteržnik posted the video on YouTube, which has since had over a million views.
It's not the first time it's happened either:
'Livin' On A Prayer' was released back in 1986, and has become one of the most popular rock songs of all time, selling over 800,000 physical copies in the US alone, and was downloaded over 3 million times by 2013. The original video has over 640 million views on YouTube.
Talking about the song, co-writer Desmond Child said of the writing process: "I think that each person, there was something autobiographical—for Jon [Bon Jovi] with his relationship with wife Dorothea because they were high school sweethearts.
"In my case, I had a girlfriend that I started my first band with, called Desmond Child & Rouge. Her name was Maria Vidal."
"I stayed home writing songs, and she worked as a waitress at a place called Once Upon a Stove. They called her Gina because she reminded them of Italian actress Gina Lollobrigida. So we started the song off with Johnny and Gina because Johnny was my original name.
"And Jon said, 'I can't be singing about Johnny. My name's Johnny.' It was like, 'OK… Tommy then. Tommy and Gina.' And that's where Tommy and Gina were born."