Bruce Springsteen, 73, shocks fans after falling over on stage during Amsterdam show
1 June 2023, 14:02 | Updated: 2 June 2023, 16:48
Bruce Springsteen had to be helped up by staff after suffering a nasty fall during a gig in the Netherlands this week.
The Boss, 73, scared his fans at a gig in Amsterdam, as he took a tumble on stage while singing his song 'Ghosts' with the E Street Band.
Appearing at the Johan Cruyff Arena, he fell over as he tried to walk up the steps while wearing his guitar around his neck.
Bruce missed a step, and landed awkwardly with the crowd gasping.
The 'Dancing in the Dark' star was then lying on his back for a short period, before his bandmates rushed to help him.
At first he struggled to get back to his f eet, but he was able to do so thanks to his colleagues.
Thankfully, he returned with a smile on his face and was met with a round of applause from the crowd. He isn't thought to have been injured.
He jokingly told the crowd: "Goodnight everybody," before continuing the show.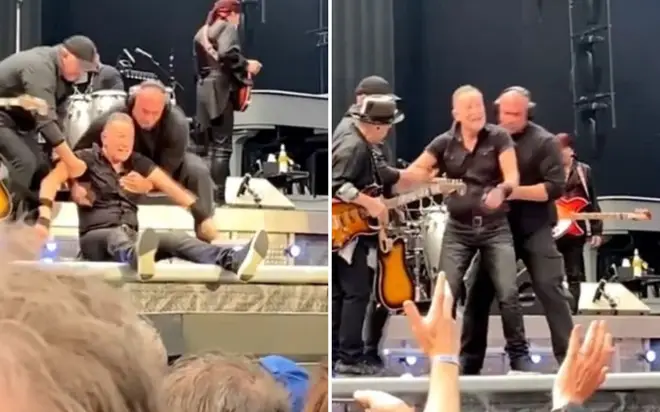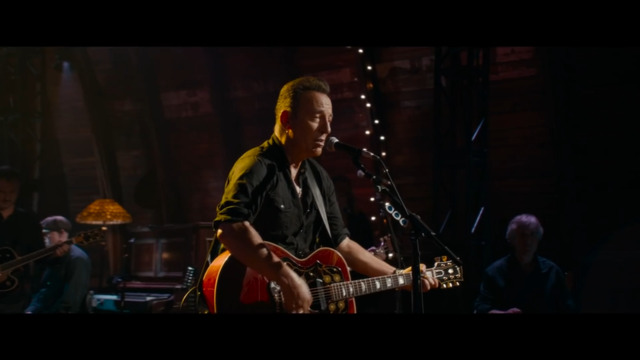 Bruce Springsteen Western Stars movie trailer
The show was one of Bruce's long list of gigs as part of his world tour. He has already played in Ireland, Italy, France and Spain.
In June, he will arrive in England, including a show at British Summertime Festival in Hyde Park, London.