Calum Scott facts: Singer's age, partner, sister, net worth and more revealed
5 January 2022, 10:12 | Updated: 19 January 2022, 16:48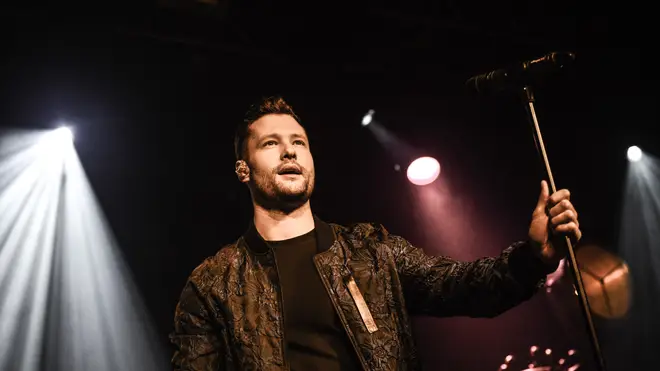 Calum Scott has emerged as one of the UK's brightest stars in the world of music.
Since appearing on Britain's Got Talent in 2015, he has scored huge hits and built up a passionate fanbase.
After finishing sixth in the 2015 series of BGT, he soon released his version of Robyn's song 'Dancing on My Own', which was a number two hit in the UK.
He also found success with his 2017 song 'You Are the Reason' from his 2018 debut album Only Human, and later collaborated with Leona Lewis on a duet version of the ballad.
How old is Calum Scott and where is he from?

Calum Scott - You Are The Reason (Official)

Calum Scott was born on October 12, 1988. He celebrated his 33rd birthday in 2021.

He was born in North Ferriby, near Hull.

Is Calum Scott dating anyone?

Calum Scott is openly gay, and revealed to Attitude magazine in 2016 that he became more open about his sexuality as his fame grew.

He said: "I would like to write a song that inspires people to be themselves. I went through a rough period when I was younger with my friends when I tried to talk to them about it. It makes me worried when I talk about myself and who I am, because I feel like I'm going to lose people. For me, that's always stopped me from talking to people about it."

As of early 2022, it is not publicly known if Calum is single or not.

When did Calum Scott audition for Britain's Got Talent?

Golden boy Calum Scott hits the right note | Audition Week 1 | Britain's Got Talent 2015

Calum auditioned for Britain's Got Talent in 2015. He sang Robyn's 'Dancing on My Own' and received a standing ovation.

Simon Cowell pressed his Golden Buzzer, sending him straight to the live shows.

Cowell said: "I've never ever in all the years I've done this show heard a guy with the talent you've got. Seriously. And the version was sensational, and that shows to me that you're more than a singer, you're an artist and that's why you got that (the buzzer)."

Who is Calum Scott's sister Jade?

Britain's Got Talent 2015 S09E01 Jade Scott performs before her Brother Calum Full Video

Before Calum auditioned, his sister Jade also tried out for BGT.

However, all the judges gave her 'no' votes and she did not make it through to the semi-finals.

What is Calum Scott's net worth?

According to The Wealth Record, Calum Scott has a net worth of around £2.1 million ($3 million).