Charlie Puth facts: Singer's age, height, songs and net worth revealed
18 April 2020, 17:03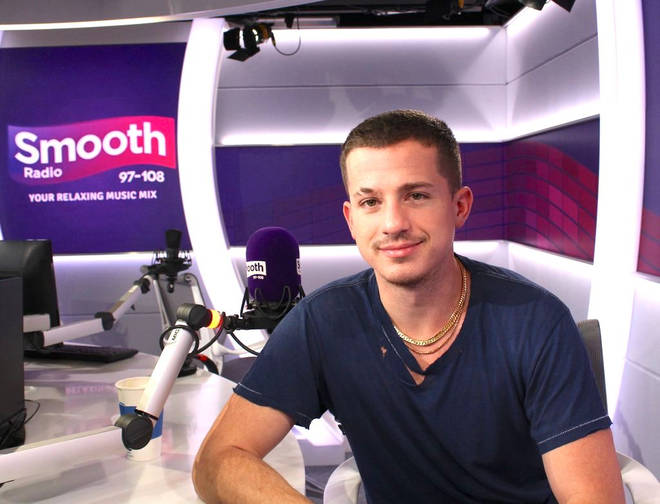 Charlie Puth is an American singer, songwriter, and record producer who became a viral success after his videos were uploaded to YouTube. Here are all the big facts every fan should know.
How old is Charlie Puth and how did he become a singer?

Charlie Puth is 28-years-old and was born on December 2, 1991.

Charlie was first noticed after building a fanbase online, before being invited to perform on shows including The Ellen DeGeneres Show.

In February 2015, Charlie released his debut single 'Marvin Gaye', which featured American singer-songwriter Meghan Trainor.

Charlie later starred as Meghan's love interest in the music video for her song 'Dear Future Husband'.

What are Charlie Puth's most famous songs?

Charlie Puth became a huge name on the music scene in 2015 as the songwriter, producer and featured vocalist on Wiz Khalifa's 3x Grammy and Golden Globe nominated single 'See You Again'.

One of the decade's biggest releases, the song topped the Billboard Hot 100 for 12 weeks, became the best-selling song of the year, and boasts a diamond RIAA certification.

Charlie has several videos online with billions of views, with 'See You Again' currently boasting 4.5 billion views.

The song was a tribute to the late Paul Walker and was included in the Fast & Furious 7 soundtrack.

Some of Charlie's other biggest songs include 'One Call Away', 'We Don't Talk Anymore', 'Attention', 'How Long', 'I Warned Myself', 'Mother' and 'Cheating On You'.

Has Charlie Puth written songs for other artists?

Yes, Charlie Puth has written songs for other artists.

He produced the song 'Slow Motion' for Trey Songz and has arranged sessions with Jason Derulo and Lil Wayne. He also contributed songs fo Cody Simpson, Livingston Taylor, and Skizzy Mars

In 2018, Michael Bublé recorded 'Love You Anymore', a song written by Charlie for the Canadian singer, with Charlie admitting it is one of his favourite songs, despite all his songs being his "babies".

Charlie told Smooth Radio: "I love this Michael Bublé song that I wrote. I wrote that song for my friend - actually in front of my friend while he was going through some heartache. I wrote it in like January of 2017 and I played it for David Foster and he put his touch on it and then it got to Michael and he put his touch on it.

"So it was kind of like a remote cross-collaboration situation. He did such a good job. It's all for the love of collaboration. I think he's wonderful!"

There were also reports that Charlie could be teaming up with Adele after the pair bumped into each other, with Charlie previously covering her songs online.

Charlie told Smooth Radio: "Are the rumours true? Doesn't she have a song called 'Rumour'? 'Rumour has it!' No... nothings happening right now but I love Adele and I think she's wonderful and I'd love to work with her in the future."

While Adele performed Bond hit 'Skyfall', Charlie revealed he hasn't ever been approached to write a Bond theme, stating: "No, I haven't. But I'd be down to do that too. I haven't... we need to get on that!"

How tall is Charlie Puth?

Charlie Puth is said to stand at 5ft 10 tall (177.8 cm).

What happened to Charlie Puth's eyebrow?

What happened to Charlie Puth's eyebrow?

Picture: PA

Charlie Puth got the scar on his eyebrow when he was bitten by a dog at the age of two.

The singer revealed on Twitter that he "almost died of head trauma".

He added, "My eyebrow is permanently like that. I don't shave it. Spread the word."

He told EW: "I have a scar on my right eyebrow, but people who don't know me very well think that I just intentionally shave that part of it.

"So now, I see people on Twitter shaving that part of their eyebrow and saying, 'I'm a Puther for life!'"

Charlie gasped: "I'm like, 'Oh goodness! I hope your mum doesn't get mad at you."

What is Charlie Puth's net worth?

According to reports, Charlie Puth is worth $14 million (£11.2 million) in 2020.