Where is Bros star Craig Logan now?
17 July 2020, 09:54 | Updated: 17 July 2020, 09:56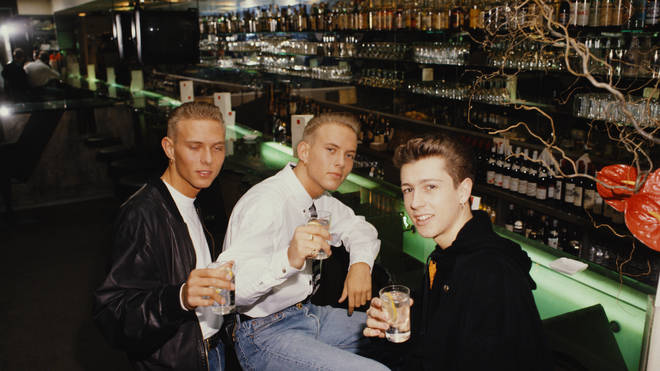 Craig Logan was one third of the biggest boyband of the late 1980s, Bros.
But he soon quit the band, leaving Matt and Luke Goss as the sole members. But what has he been up to since?
Here's all you need to know:
Who is Craig Logan?

Craig began his career as a bassist in the pop band Bros. His nickname while in the band was Ken.

Bros formed in 1986 in Camberley, Surrey. The band consisted of twin brothers Matt and Luke Goss, alongside Craig, who all attended Collingwood School in Camberley.

The group achieved huge chart success and a large teenage fanbase in 1988, with hits such as 'When Will I Be Famous' and 'I Owe You Nothing'.

In 1989, Craig quit the band, and the band split up in 1992. They reunited for tours in 2017, but without Craig.

Why did Craig Logan quit Bros?

He quit Bros in 1989 after suffering from ME.

Speaking about his departure to the BBC in 2016, he said: "Actually, it was pretty simple. I was unwell at the end of 1988. We were on tour in Berlin and I had what they called ME at the time [now known as Chronic Fatigue Syndrome].

"And at that point, I was so weak. I had just had enough.I was going out with Kim Appleby at the time, from Mel and Kim, And Mel was going through lots of treatment for cancer. I remember looking at her and thinking: "What am I doing? This is crazy. This is not worth it."

What did he do after leaving Bros and where is he now?

Since leaving Bros, Craig Logan has managed the likes of Tina Turner and Sade, and also helped launch Robbie Williams' career.

He was the head of RCA Records from 2006 to 2010, and now runs his own company, Logan Media Entertainment, which looks after artists such as Anastacia, Dido and Aston Merrygold.

Bonus fact: He dated Dannii Minogue

Dannii and Craig. Picture: Getty

In 2001, Craig met singer Dannii Minogue, the younger sister of Kylie Minogue, while she was was recording her album Neon Nights.

In early 2002, they began dating, and in March 2002 it was reported that they had become engaged. However, in December 2002, the couple decided to end their relationship.