Man arrested after David Bowie statue is vandalised again
17 October 2018, 10:42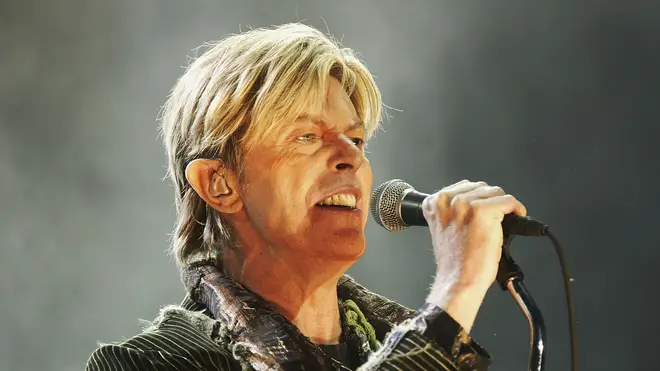 Blue paint was chucked over the bronze statue of the late icon.
A 29-year-old man has been arrested on suspicion of criminal damage, after a statue of the late David Bowie was vandalised for the second time in six months.
The Bowie statue was unveiled earlier this year at the Friars Music Club in Aylesbury, Buckinghamshire, the home of where he first debuted Ziggy Stardust in the early 1970s.
Now, the statue has had blue paint smeared over Bowie's face and torso. It was previously defaced just 48 hours after it was first unveiled in March.
The first incident saw vandals spray-paint 'feed the homeless first', despite the fact that the artwork was created via grants and online crowdfunding.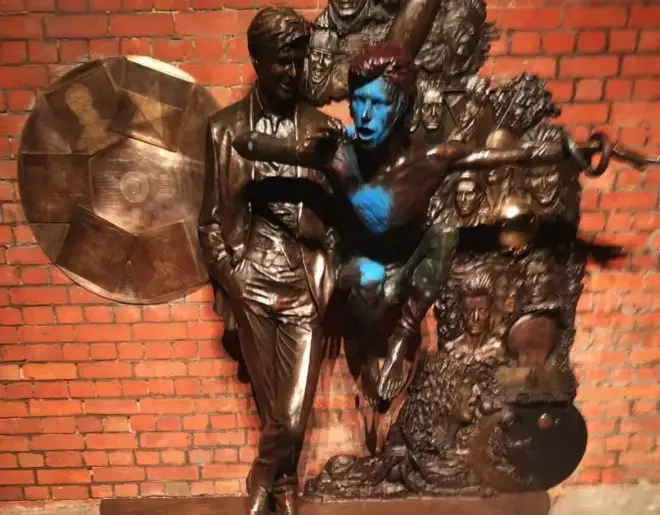 The statue has proved to be divisive among locals, with some questioning the likeness of the singer. They also weren't fond of plans for the statue to play Bowie's music once every hour.
"I was pretty upset," designer Andrew Sinclair told NME soon after the first attack on the statue. "I just hate wanton destruction. This whole project was put together by the fans and for the fans – and for Bowie's family and memory. There's a lot of love and a lot of intent, and a huge amount of hard work."
PC Terry Lewis said: "I am appealing for anyone who may have witnessed this incident or who has any information that may help with this investigation."