Watch Ed Sheeran revisit his childhood in his new documentary 'Songwriter' trailer
19 July 2018, 10:20
The 'Perfect' singer will soon be the star of a new Apple Music documentary.
The first trailer for the movie Songwriter sees Ed Sheeran in writing sessions for his song 'Galway Girl'.
He also visits his old high school, headlines Glastonbury, and works in the studio for his most recent album Divide.
There are also several cute clips from his childhood in the trailer. Watch it above.
Sheeran said of the documentary: "Songwriter gives viewers a unique glimpse into the songwriting process. [Director] Murray Cummings' film brilliantly documents the hard work and DNA that goes into creating a song from start to finish."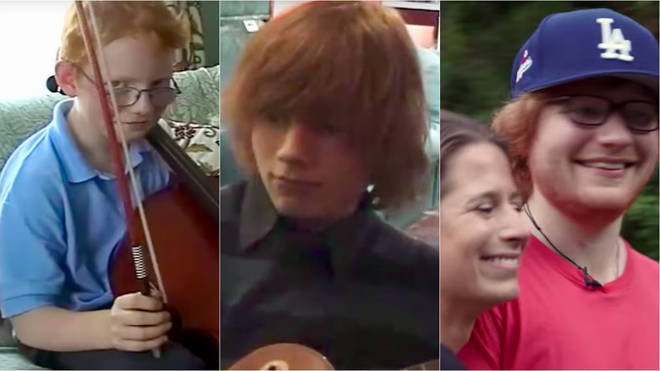 Cummings added: "I decided to make something different. I wasn't going to show fame. I didn't want paparazzi, screaming fans or big stadiums.
"I didn't want to have sit-down interviews because I didn't want to tell the audience how something came to be, I just wanted to show them. And I wanted the focus to be the songwriting."
Ed Sheeran is due to marry his girlfriend Cherry Seaborn later this year. He was recently denied permission to build a private wedding chapel at his house.