Ed Sheeran's plans for a private wedding chapel is rejected by the local council
2 July 2018, 16:55 | Updated: 19 September 2018, 14:19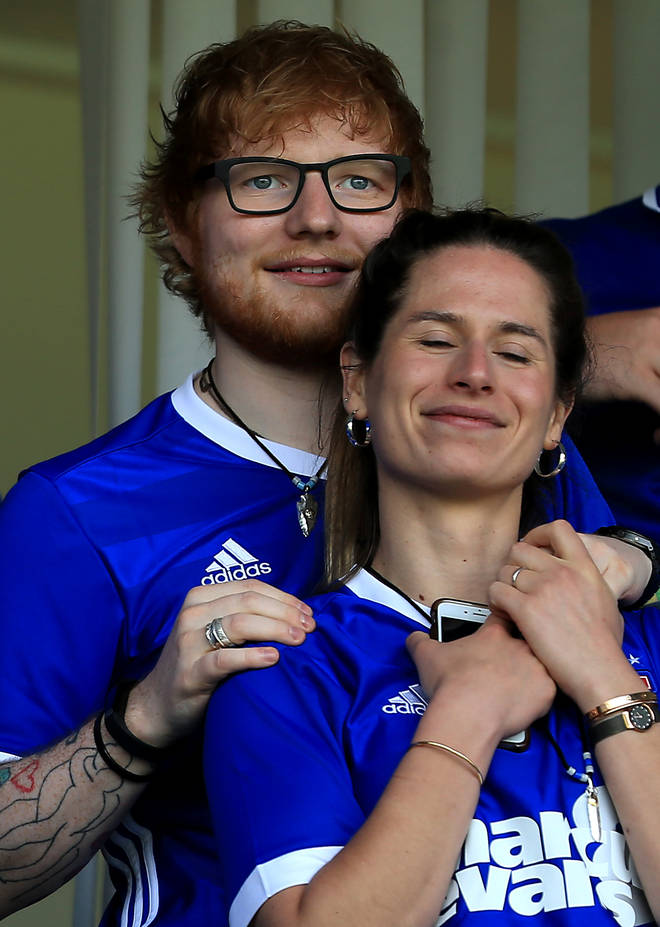 Ed Sheeran has been denied planning permission to build a private wedding chapel at his house.
The singer wanted to wed fiancee Cherry Seaborn in a custom-built Saxon-style round tower at his estate in Suffolk.
However, planning officials have said the structure would cause "unsatisfactory visual impacts" and create "the impression of a second village church".
The couple have yet to say whether they will appeal the decision or instead go for an different venue.
Suffolk Coastal District Council refused the application, as the design would "be in conflict with the prevailing landscape character, creating the impression of a second village church".
"This would result in visual conflict with the character of the existing local landscape," they added.
Ed Sheeran's application stated that the need for a chapel was: "It is every person's right to be able to have a place of retreat for contemplation and prayer, for religious observance, celebration of key life and family milestones, marriages, christenings and so forth."
Ed Sheeran announced his engagement to longtime girlfriend Cherry Seaborn in January.
He had faced opposition from locals over the chapel idea. He also called in experts to see whether newts might be in the way of his plans. The species has declined in recent years, and is now legally protected.