Who won Eurovision 2019? The Netherlands' Duncan Laurence came in first place with 'Arcade'
19 May 2019, 00:18 | Updated: 19 May 2019, 00:21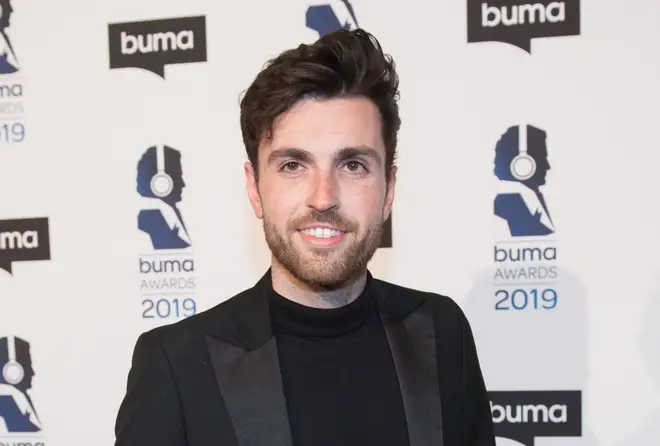 Holland hasn't won Eurovision for 44 years, but this year's entry, Duncan Laurence, won this year's Song Contest with his feel-good song, 'Arcade'.
24-year-old Duncan is a relatively unknown singer in his home country of The Netherlands, but the Dutchman said it wouldn't stand in his way at this year's competition in Tel Aviv, Israel.
Now, it's been revealed that Duncan won this year's Eurovision Song Contest.
READ MORE: Game of Thrones' Euron Greyjoy made a surprise appearance on Eurovision 2019
Duncan de Moor - Sing (The Blind Auditions | The voice of Holland 2014)
Who is the Eurovision 2019 winner, Duncan Laurence?
Duncan rose to fame in Holland after appearing on The Voice Holland in 2014.
The Dutch singer made it to the TV show's semi-finals, with the overall winner being announced as girl-group trip O'G3NE.
Starting his musical career at the Rock Academy in Tilberg, Holland, Duncan graduated in 2017 and went on to co-write the song 'Closer' with Jihad Rahmouni, for K-pop duo TVXQ's 2018 album New Chapter #1: The Chance of Love.
What is Holland's Eurovision 2019 song called?
Duncan Laurence sang the song 'Arcade' at this year's Eurovision, a feel-good power ballad.
Since the line-up and song's for each country have been announced for the 2019 contest, Duncan Laurence and his rendition of 'Arcade' was one of the favourites to win.
"I got my inspiration from the story of a loved one who died at a young age," said Duncan of the song.
"Arcade is a story about the search for the love of your life. It is the hope for the – sometimes – unattainable."
Watch to the official music video of Duncan Laurence's 'Arcade' below.
Duncan Laurence - Arcade - Official Music Video - The Netherlands 🇳🇱 - Eurovision 2019
What were the odds of The Netherlands' winning Eurovision 2019?
Holland's entry was one the bookies' favourites to win Eurovision 2019 in Tel Aviv, Israel.
According to Eurovision World, Duncan Laurence had a whopping 24% chance of winning.
How did The Netherlands do at Eurovision 2018?
The Netherlands came a no-so-great 18th place at last year's Eurovision 2018, held in the Altice Arena in Lisbon.
Waylon - Outlaw In 'Em - The Netherlands - LIVE - Grand Final - Eurovision 2018
Holland's entry was a country song called 'Outlaw in 'Em, performed by artist Waylon. See his live performance on the night above!