Eurovision 2019: The UK did even worse than we thought, as Michael Rice has score reduced
23 May 2019, 10:22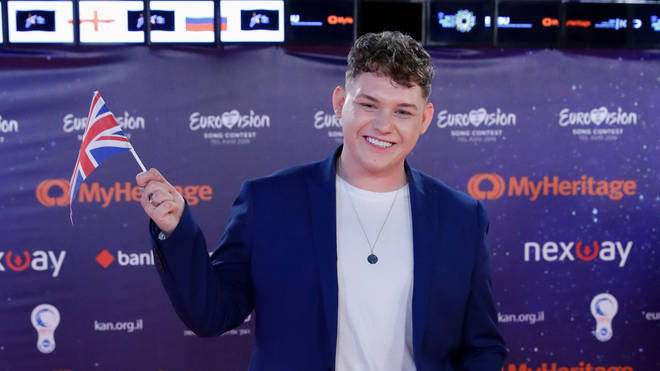 We knew the UK wouldn't win the Eurovision Song Contest for 2019, but they didn't need to kick us while we were down.
Michael Rice sadly finished in last place in Saturday's showcase with his song 'Bigger Than Us', and now he's seen his score lowered even more.
The song's score has been reduced by five points, organisers have confirmed.
A revision of scores meant that Michael Rice picked up only 11 points from Saturday's final, not 16.
Eurovision chiefs explained said an incorrect calculation had been used to create a "substitute" set of points, after the Belarusian jury was thrown out.
Thankfully, the contest's top four songs remain unchanged - and Duncan Laurence from the Netherlands is still the winner with his song 'Arcade'.
After the revision of scores, Michael's 13 points awarded by the juries from other countries, dropped to just eight points.
The Belarusian jury had been dismissed, after their votes from the first semi-final were revealed, which is against the contest rules.
The Eurovision Broadcast Union explained that the nation then created a "substitute aggregated result", based on the results of other countries with similar voting records to confirm the Belarusian jury scores for the final.
However, "due to a human error an incorrect aggregated result was used".
Despite his position, Michael said he had enjoyed taking part in Eurovision, saying: "I'm so thankful to the fans... as well as my whole team who have supported me throughout this whole amazing journey."