Freya Ridings sets sights on Adele collaboration: 'It would just be the best thing ever'
12 June 2020, 15:07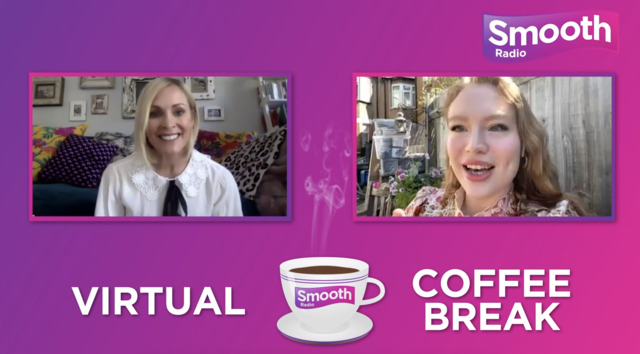 Virtual Coffee Break: Freya Ridings in conversation with Jenni Falconer
Freya Ridings has opened up about her future collaboration dreams and what she has spent her time doing while in lockdown.
The 26-year-old singer joined Jenni Falconer for Smooth's Virtual Coffee Break where she revealed she had already planned to spend the last few months writing at home, before the government-enforced lockdown began.
Freya explained: "I feel so incredibly lucky because this was already supposed to be home time and writing time. So all the friends I have that worked so hard on incredible records and were just about to tour the world with them – my heart, literally.
"It's just that thing where we get even more time to spend with the piano or our instruments. It's quite daunting. I think that feeling of productivity… that pressure can flow into that.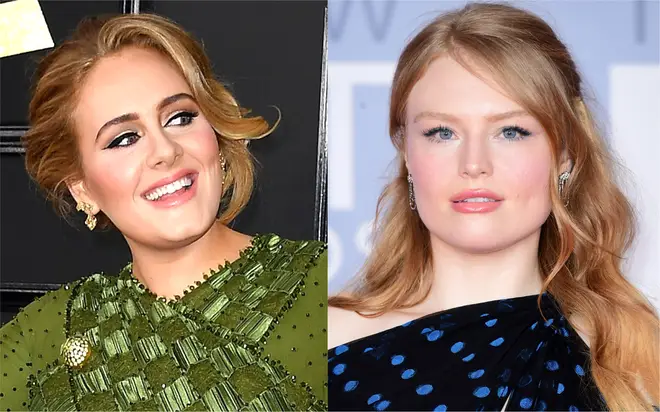 "I saw an interview with Billie Eilish on Instagram, and she was saying that at the beginning of lockdown, the pressure to kind of create, it's such a serious time.
"I think when your hindbrain is kind of taken over with worry for the people you love, you know, you find it just really hard to think of anything new, because your brain is so on that.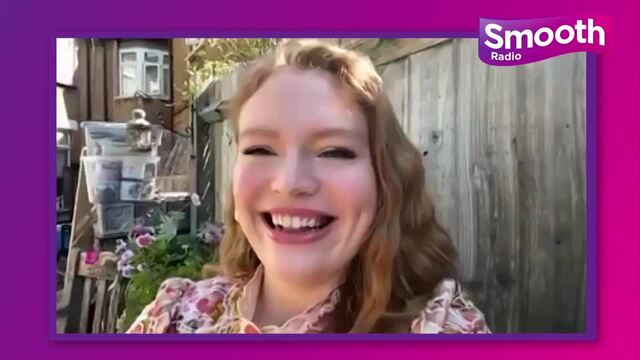 Freya Ridings: 'I'd love to work with Adele and Paolo Nutini'
"But now we're getting into a new stage where I feel like creating is possible again. I've been writing, you know, choruses – not entire songs. But getting to play them every week on Insta Live, it's lovely.
"It's almost like going back to open mic night days where you get to share new songs with people in their rawest form, and see their genuine reaction. So I look forward to sharing that every week. And it gives me something to aim towards, which I think is very important in these times."
Freya explained that the time we're all experiencing has also been good for songwriting as it has become a "kind of post-heartbreak fuel".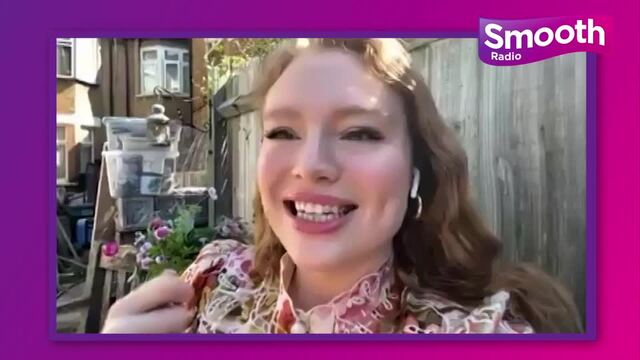 Freya Ridings recalls her first ever gig at 11 years old
Freya said: "It's almost kind of like post-heartbreak fuel. It's very, very similar to that kind of 'we've got this time now to really remember who we are, and visualise what we want for the future'. I love visualising — you know, even as scary as it is, to kind of dream bigger than your brain can kind of comprehend.
"It's so scary. But when you do it, it's incredible what happens. So I've been trying to visualise what the next 10 years of my life could be like, because I kind of like to do it in 10-year chunks.
"The last time that I did that was 10 years ago, and I was 16. It's kind of like all happened. So I'm like, 'Let's do it again. Why not?' And I write a diary every night, so that really helps anchor it and ground the day.
The Story of... 'Lost Without You' with Freya Ridings
"But visualising-wise, writing for the next album; and visualising what the next tours are going to look like and sound like; and maybe people to collaborate with as well. That's kind of on the forefront of my mind."
The 'Lost Without You' singer went on to reveal the artists she has visualised collaborating with.
Freya smiled: "There are so many people. Your brain obviously shoots straight to your heroes, like your childhood heroes, like Adele and Florence and the Machine, but also Hosier and Paolo Nutini – people whose voices are pure soul.
"I'm just obsessed with them. It would be just an honour – just an honour that they would even know who I am. But it would just be the best thing ever."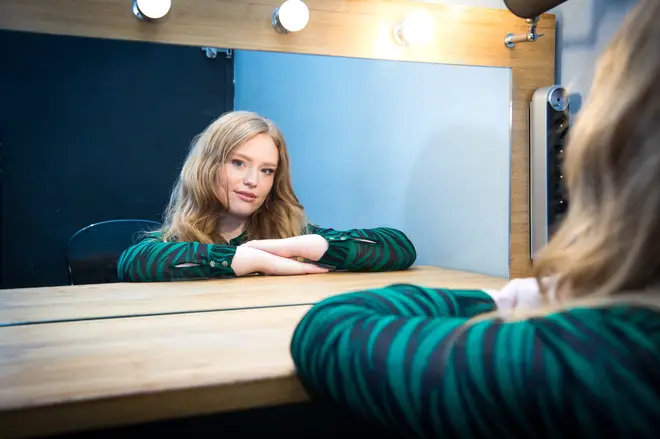 Noting her 2017 release of 'Lost Without You' has already surpassed three years since it was first played on Smooth Radio, Freya recounted her shock at hearing it for the very first time.
Freya said: "You guys were the first to play it. I remember that so clearly. I was in the car, on the way back from the airport, very late at night. I was on my own. And I was like, 'I think my phone has connected to the speakers'. I said to the driver, 'I think it's connected'.
"He was like, 'It's not connected'. I was like, 'But how is it playing?'
"Then I was like, 'Oh my God, Smooth played my song!'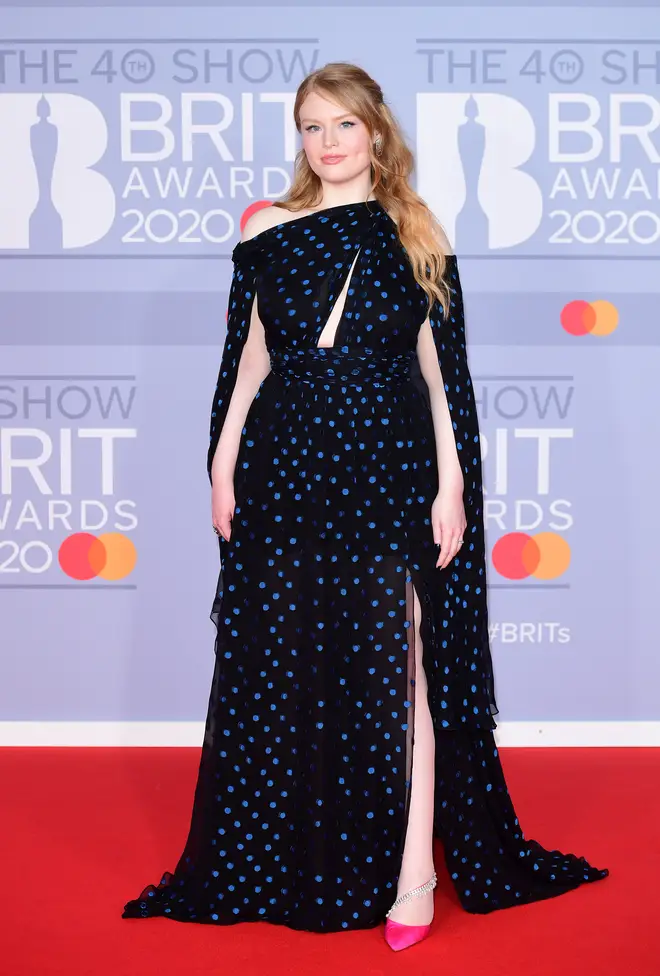 "I literally freaked out so hard, so thank you for that. That was one of my favourite moments of 2018. It's baffling. Genuinely, just awe-inspiring.
"You guys don't realise the impact that it has, because – I don't know. As a writer, when you hear your song on the radio, you're like, 'That's the dream. That's the thing we've all been aiming for from when you're like a little kid playing your ukulele and writing songs.'
"Like, fingers crossed – you never know. And also, you never know how it gets there. It's just this magical thing. I will never stop being excited when I hear it – ever."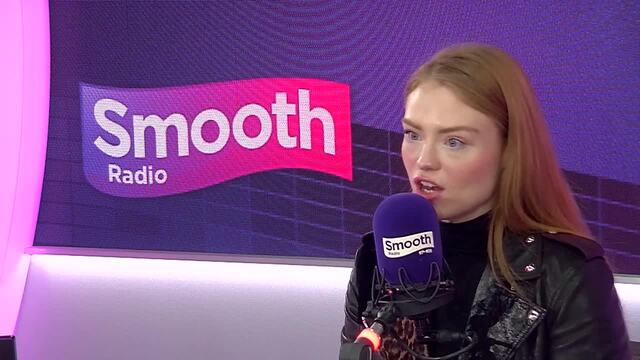 Freya Ridings' father is Daddy Pig from Peppa Pig!
Asked if the novelty of having her songs played on the radio has worn off, Freya revealed it has become a great way to reconnect with friends and family.
The performer explained: "It's such a lovely excuse for people to reach out, and especially now in other countries. Friends in Australia or Germany are like, 'We heard you on the radio!' And that's never been a thing there before.
"So for me, it's just a lovely excuse to get to chat to old friends I haven't spoken to in a long time. It's just the greatest — it's like you're outreaching to people you would have never thought of. So I love that."