Frozen the musical is coming to the UK next year
19 March 2019, 09:59 | Updated: 20 March 2019, 09:35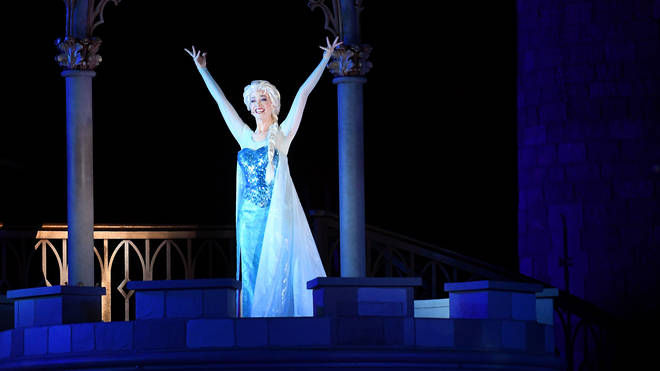 Frozen's stage musical, based on the smash hit movie of 2013, is coming to London's West End.
After a hugely successful run on Broadway in New York City, the musical will reopen the newly refurbished Drury Lane Theatre in Autumn 2020.
The musical is based on the Disney film of the same name - the most successful animated movie of all time, with over £1.25 billion in box office takings to date.
The news comes just months after it was announced that the movie Frozen 2 will be released in cinemas on November 22 2019.
The stage adaptation will include the now iconic songs 'Let It Go' and 'Do You Want You Want To Build A Snowman?' and 'For The First Time In Forever', alongside new songs written especially for the stage.
The songwriters behind the movie's classic hits, Kristen Anderson-Lopez and Robert Lopez, spoke about the new challenge to bring the film's score to the stage.
Kristen Anderson-Lopez says the new songs were not written to lengthen the story, but to bring life to the beloved characters from the movie.
"What was more important," she says, "was to write songs that took the place of a lot of the work that the animation did.
"For instance, if you think about Elsa, you don't really hear much from her at all during the first part of the movie, the way you experience her story is through close-ups, through looks of alarm in her eyes.
"In the theatre, you can't do that, because some people will be 100 yards away, so they can't zero-in on the eyes, so that's where the songs come in. They help you understand what's going on in her heart and in her head."
Actors currently starring in the Broadway adaptation of Frozen the musical will stay the same and new actors will be cast in the UK stage adaptation.