Lenny Kravitz strips totally naked in steamy music video for brand new single 'TK421'
13 October 2023, 14:32 | Updated: 16 October 2023, 11:10
Lenny Kravitz is nearly 60 years old. Yes, 60.
But he has the physique of a man half his age, which the 59-year-old rock star is evidently happy to parade. And why shouldn't he?
That's all the marketing campaign he needed, as Lenny Kravitz unveiled the new music video for his latest single 'TK421'.
The Prince-inspired funk-rock track sees Lenny at his most hedonistic, singing: "All aboard take it to the stratosphere/ The congregation is alive/ All I'm asking is for you to break the seal/ So we can dance our way to the divine."
To match the lyrical sex appeal, the 'Fly Away' rocker has made a music video to match, as he writhes around his homestead mostly nude.
After waking up in bed completely butt naked, Kravitz rolls over and spends the rest of the video frolicking in the buff or with his trademark leather trousers on.
Not that any of his fanbase would object - he keeps himself in remarkable shape so he may as well flaunt it, right?
Lenny Kravitz - TK421 (Official Video)
The track's title is a dual reference to both Star Wars and the Burt Reynolds-starring 1997 disco-era drama Boogie Nights.
'TK-421' is the code name for one of the stormtroopers in the first 1977 Star Wars film, and there's a reference to the stereo using the same name in Boogie Nights.
Fitting that he's aiming for the stars with one of the funkiest songs he's released in recent memory.
It's the first offering from Kravitz's forthcoming new album, Blue Electric Light, which is set for release on 15th March 2024 via Roxie Records/BMG.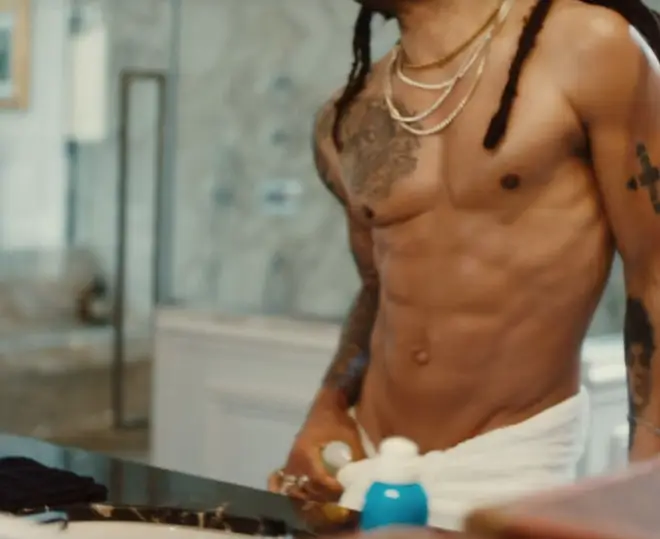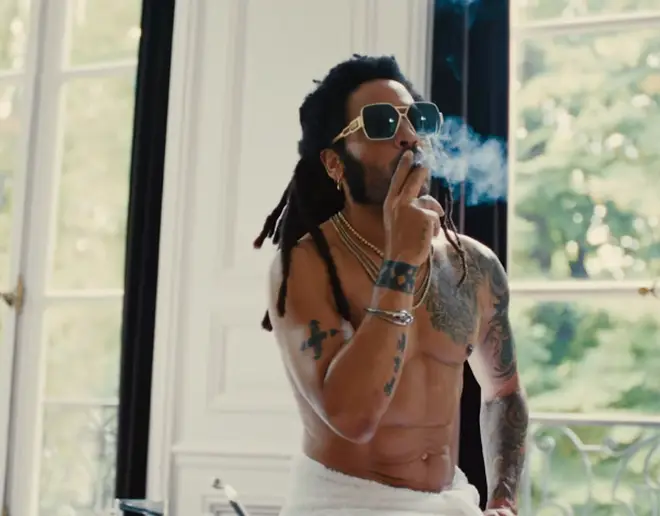 It marks his first album in five years, since 2018's Raise Vibration, and will be the first-ever double album he's released.
Between albums, Lenny published his memoir called Let Love Rule in 2020, covering his life until the release of his 1989 debut album of the same name. There is another book in the works that will cover his life.
At the time, he told Rolling Stone magazine about his reasons for revealing his life in a memoir, saying: "Well, I never thought about writing the book. I don't think that my life is that interesting."
"[But] I'm glad that I did because writing this book was the best form of therapy I could have ever taken," he continued.
"This was a story about me finding my voice and I didn't want it to be about stardom or fame. The second book will be a far more difficult book to write."
"Things got intense, but I think that [writing] it will provide the same level of therapy [and] a lot will be healed."
The American rocker has also recently got involved in TikTok, starting a new account whilst riffing on the now-iconic (and much-parodied) picture of him in a giant scarf from 2012.
"Grab your big scarf, it's the first day of fall," the Kravitz joked whilst walking toward the camera in his first-ever post on the social media phenomenon.
Over a decade ago, paparazzi photographed Kravitz as he was innocently running errands in a huge scarf which became an internet sensation in itself.
It's been the gift that keeps on giving, now Lenny is in on the joke too. His impressive physique, showcased in his steamy new music video, is certainly no joke, however.