Famous scenes from Freddie Mercury to The Beatles recreated on lips by make-up artist
12 May 2019, 08:43 | Updated: 26 January 2021, 16:52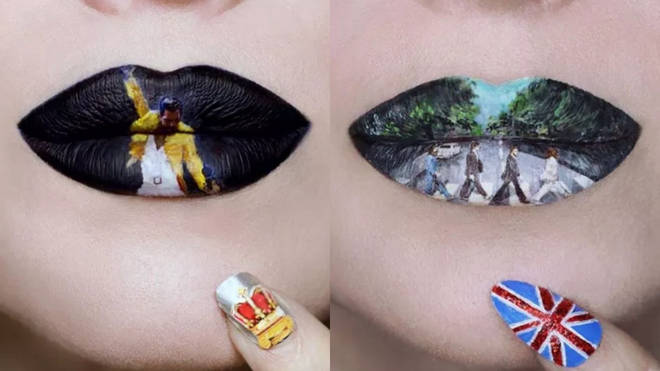 A make-up artist has been showing off her incredible skills by recreating some of our favourite musicians, bands and TV shows on her lips.
Ryan Kelly from Maryland, U.S has been painting famous faces such as Lady Gaga and Bradley Cooper from Shallow, Andy Worhol's Marilyn Monroe and even scenes from Home Alone and The Rocky Horror Picture Show on her lips for four years.
The talented make-up artist manages to recreate even the tiniest of details from each scene, and her work is so popular that she has garnered over 70,000 followers on her Instagram page.
And it's not just famous films and bands that Ryan recreates, the talented artist has turned her hand to broadway shows too - reimagining such hits as The Phantom Of The Opera and Les Miserables and famous works by artists' Monet and Van Gogh on her mouth.
Ryan's looks are finished off with matching highly detailed nails and each one is photographed and uploaded on her Instagram and Youtube pages for the world to see.
Scroll down to see more of Ryan Kelly's artwork below...